Trending:
Find the strange cat: a puzzle for people with high IQs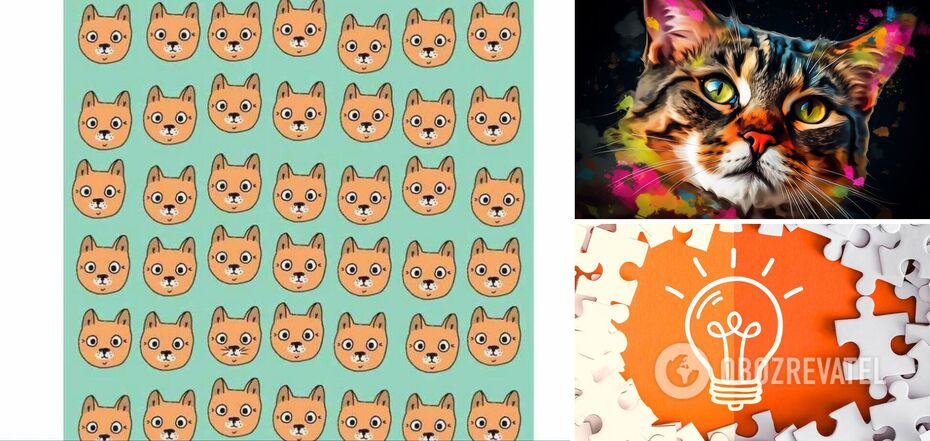 Puzzle
Visual puzzles are a great way to keep your brain alert. They are a fun and educational way to spend your leisure time or just to distract yourself from everyday life for a minute.
Visual tests do not require logical thinking or mathematical calculations. The main thing - observation and the ability to identify different patterns. In the network is gaining popularity interesting puzzle about cats.
The task: one of these cats is different from the others. You need to find the strange cat in the shortest possible time.
Such puzzles improve critical thinking skills, increase problem-solving ability and develop analytical thinking. Most importantly, visual tests train visual perception through the ability to classify objects according to certain criteria.
Puzzles improve memory, concentration and general cognitive functions.
So were you able to find the strange cat in the least amount of time? Below is the correct answer.
By the way, the effectiveness of the tests has been confirmed by studies. More than 2,800 people aged 65 and older underwent brain training for five to six weeks. People who received the training showed long-term improvement in these skills. They even had improved memory performance.
Previously, OBOZREVATEL offered another visual puzzle for people with perfect vision: you need to find a dog.
Subscribe to OBOZREVATEL channels on Telegram and Viber to keep up with the latest developments.