Trending:
Find the strange black cat: only the smartest will see the difference in 15 seconds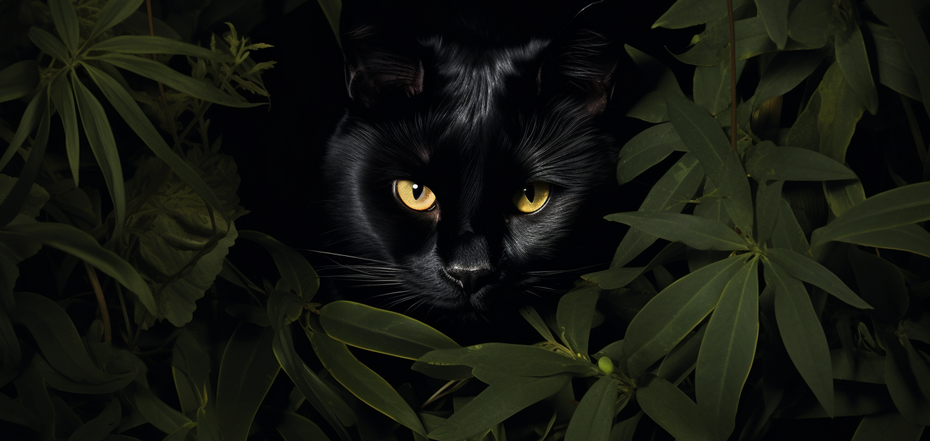 Black cat puzzle
We suggest you take a few minutes away from your daily worries and anxieties and quickly solve an interesting optical illusion. Puzzles are not only fun, but also a useful way to spend your leisure time, as regular brain exercises can improve cognitive abilities and prevent the risk of neurological diseases.
A black cat puzzle is gaining popularity online. Only the smartest can find the extra cat in the picture.
Experts say that puzzles will help you test your ability to concentrate on a task quickly and solve problems. Moreover, this IQ test is a fun way to find out your intelligence quotient. Of course, for professional results, it is better to use expert tests, but even when solving these puzzles, you need to "scan" the problem and find the answer using logical reasoning skills.
Optical illusions also require creative thinking. You need to think a little differently to come up with a solution, as the answer will not be too obvious. You need to check all the options, consider the details - and all this in a limited period of time.
The smartest and most attentive can find the strange black cat within 15 seconds. Look closely at the image before answering the question, as the answer is not as simple as you think. To find the strange black cat in 15 seconds, you need to quickly look through all the rows and columns.
Did you find the strange cat quickly? It is in the 2nd row and 2nd column. This cat has different whiskers.
Some puzzles don't necessarily require logical thinking or mathematical calculations, but instead are a simple test of your observation skills.
If you liked this puzzle, OBOZREVATEL offers to solve an interesting fall problem that will confuse anyone.
Earlier, OBOZREVATEL told you that optical illusions can even reveal hidden character traits. Look at the image here and tell us what you see first: a tree or a lion? This will determine your position in life: whether you are a realist or look at the world through romantic rose-colored glasses.
Subscribe to OBOZREVATEL 'sTelegram and Viberchannels to keep up with the latest developments.