Trending:
Find the cat: an addictive puzzle game that will blow your mind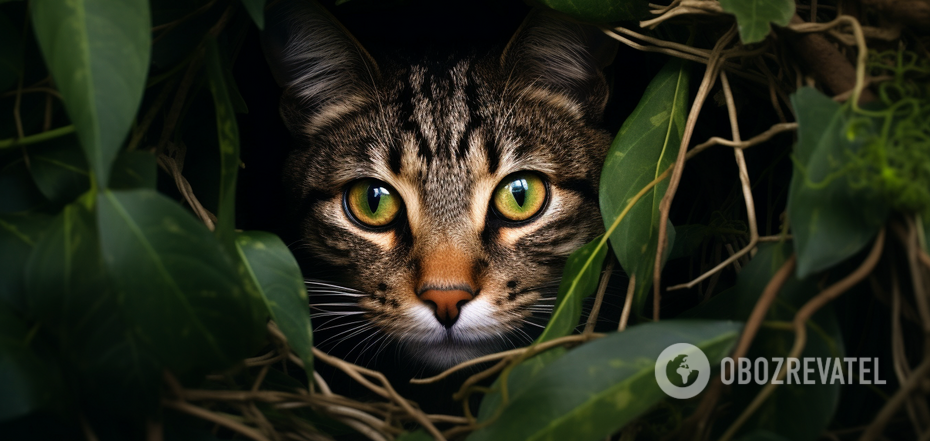 Cats are masters of disguise, including in puzzle pictures
Cats' love of sitting on windowsills is boundless. And so is our love for solving puzzles. So why not combine them?
OBOZ.UA found a picture on social media where you need to find a cat. Moreover, he hid in the middle of many cute houses. But it is not so easy to see exactly where he is sitting.
The secret is in the great detail of the image. There are so many houses with windows on it that the eye glides over them, not lingering on any of them. This makes it difficult to concentrate and find the right answer.
That is why this puzzle does not have a clear time limit for finding the right answer. The main thing in solving it is to strain your attention and try not to get lost in the details, just like the cat you need to find.
First, try to "scan" the picture with your eyes - you may be able to spot the cat in this way, because it is somewhat out of the general style of the image. If not, start looking at the image in detail. Don't give up until you find the right answer. Then the reward center in your brain will get the most stimulation, which will be most beneficial for you.
If you can't cope with the task, then use our hint. The cat hiding in the upper right corner of the image is marked with a circle.
Earlier, OBOZ.UA published a similarly detailed puzzle where you had to look for a butterfly among sunflowers.
Subscribe to the OBOZ.UA channels in Telegram and Viber to keep up with the latest events.