Trending:
Find one difference: a puzzle that can confuse anyone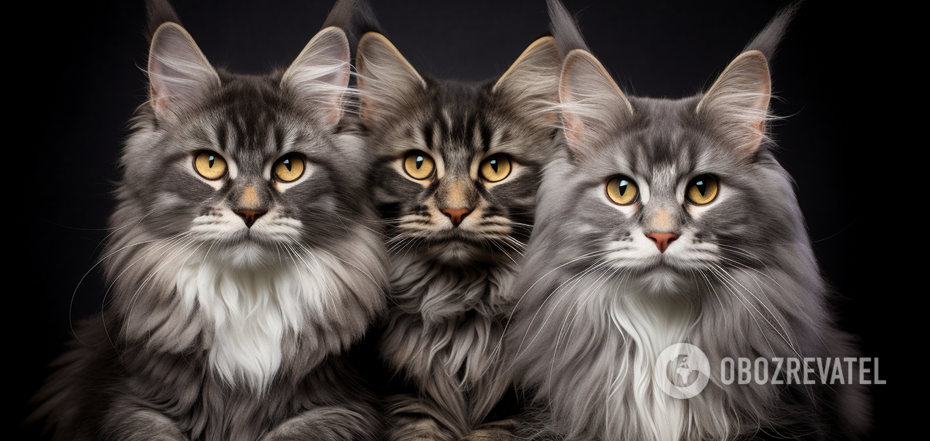 Only the most observant can find only one difference between three objects at once
Finding differences in almost identical pictures is the best way to practice your observation and attention to detail. Especially if there are three almost identical images and only one difference.
OBOZ.UA publishes such a complicated task. The picture to be solved shows three identical cats. And only one of them has a small difference from the others.
Finding this difference and determining which of the cats is extra is the main task for puzzle lovers. There is also a time limit for those who want to compete for the championship. The correct answer must be found in just 10 seconds. Those who cope with this task can be proud of themselves - they have really developed observation skills and may have a high IQ.
If you don't manage to find the answer in the allotted time, don't be in a hurry to give up. After all, it's not an exam, and you can afford to look for it as long as you need to.
Scientists say that finding the solution on your own will give you the maximum possible stimulation of the reward center in your brain. Which, in turn, will be beneficial for its health. Such puzzles act similarly to physical exercises for other parts of the body, helping to preserve the strength and youthfulness of the organ responsible for thinking and reason. And also protect it from the early development of degenerative conditions such as dementia or Alzheimer's disease.
For those who can't figure out the right answer, we also publish the correct answer to the riddle. On the clue, a small part that one of the cats is missing is circled.
Earlier, OBOZ.UA published another puzzle with a cat, where you need to find a carefully hidden animal in the picture.
Subscribe to OBOZ.UA channels in Telegram and Viber to keep up with the latest events.