Trending:
Few people know what temperature is the best for washing socks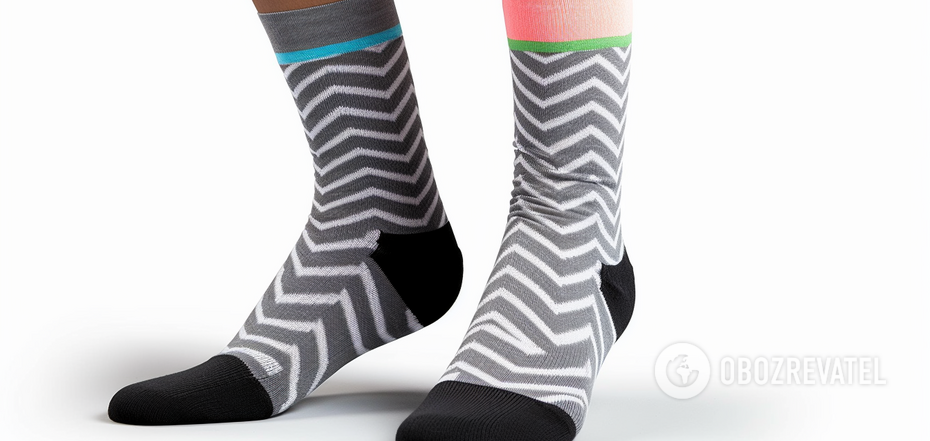 Washing mode depends on the condition of the socks after a day of wear
Socks are a wardrobe item that accompanies us almost every day, protecting our feet while working, playing sports, and walking. In the evening, we get rid of them with great pleasure, throwing them in the wash, and do not even think about how to care for them so that they are clean and last longer.
OBOZ.UA asked experts for their opinions on the matter. They shared how and at what temperature it is better to wash socks to keep them clean and keep their shape longer.
Everyday cotton socks usually require rather delicate cleaning. Therefore, it is enough to wash them on a short program at a temperature of 30 degrees. It is better to choose a mild detergent without aggressive bleaching components. A gel for washing woolen products is a good choice as it will help protect the fibers of the socks from deformation.
If a noticeable odor appears after a day of wearing, it is better to wash the socks in hotter water and choose a temperature of up to 40 degrees. This will allow you to better clean the fabric and completely refresh it. A longer wash cycle and additional rinsing can also help.
Those people who have been diagnosed with athlete's foot or nail fungus will have to wash their socks at 60 degrees with a disinfectant detergent. Because of this, they will, of course, break down faster, but they will be hygienic enough to prevent the spread of infection and protect the feet during treatment.
Earlier, OBOZ.UA spoke about typical washing mistakes that almost everyone makes.
Subscribe to OBOZ.UA on Telegram and Viber to keep up with the latest events.