Trending:
FC Lviv: it's important that we don't have Russian at a distance of thousands of kilometres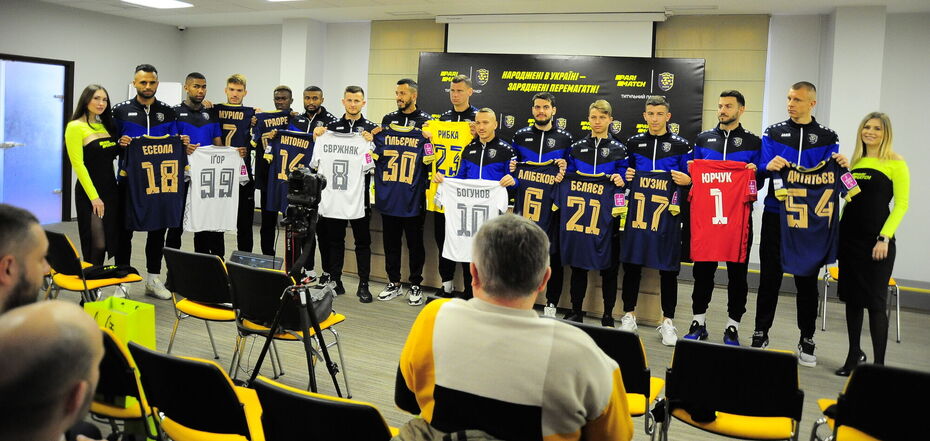 "Lviv" is ready for the start of the season's second part
On the eve of the start of the second round of the Ukrainian Premier League season, FC Lviv, together with its official partner Parimatch Ukraine, held a press conference to introduce the club's winter newcomers and discuss the team's future prospects.
In the off-season, the "citizens" signed 14 new players at once, including both experienced Ukrainian players and powerful legionnaires.
- The team's task is simple: to stay in the Premier League and to formulate completely different plans and objectives from the summer. And in the long term, we are looking forward to the European Cups," commented Vadym Levchuk, CEO of FC Lviv, on the winter transfer campaign.
The team's head coach Oleh Dulub noted that the team has indeed received reinforcements and is ready to fulfil its tasks:
- At the training camp, we tried to convey our game model to the players, and the season will show how we succeeded. We selected the players very carefully, watched everyone, talked to everyone individually. And in terms of skill, these players are much higher than those who left," said the Belarusian specialist.
The new captain of FC Lviv is goalkeeper Oleksandr Rybka, who also joined the team in the winter. The former player of the Ukrainian national team is keen to bring his experience and self-confidence to the team.
- I have not yet fully felt the responsibility of becoming captain. But I am grateful to the team for this choice, I am pleased. We will do everything necessary to succeed.
Another newcomer to Lviv, Aderinsola Eseola, noted that this year's motto of the "citizens" will be the slogan of their official partner Parimatch Ukraine - Born in Ukraine - charged to win!
- In such a difficult time for Ukraine, it is especially important for us to have friends and partners who share our values. As a responsible national business, Parimatch Ukraine continues to support Ukraine and Ukrainians by helping the Armed Forces and Ukrainian sports. We are confident that FC Lviv will delight us with their victories on the football pitch," Parimatch Ukraine said.
The press conference also touched on the topic of war.
- "When the country has been at war for nine years, a full-scale war for a year... When we see what the occupiers did to our children and women, we will not allow the Russian flag to fly next to ours. We support the guys at the front and it is important for us that we do not have anything Russian at a distance of thousands of kilometres. Our glorious Armed Forces are doing everything for this, and we thank them for that," said Vadym Levchuk.
Recall that FC Lviv will start the second part of the season with a home match against Minaj on Monday 6 March.