Trending:
Expert tips for avoiding bed linen fading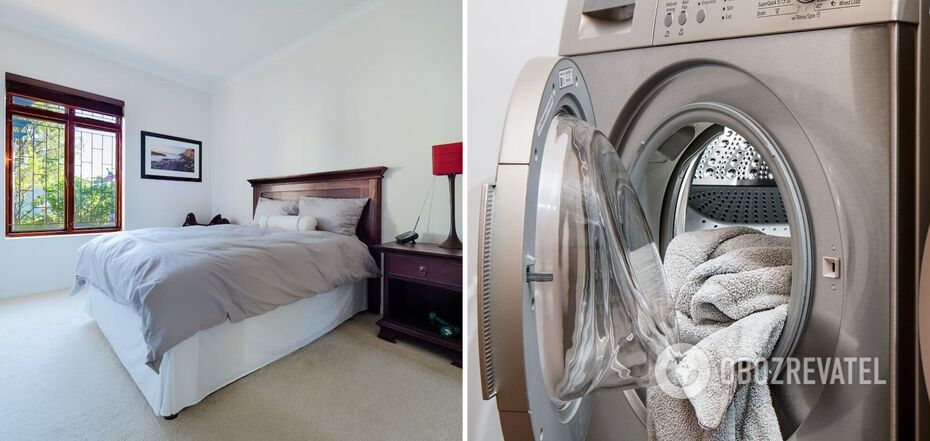 How to avoid bed linen fading
Bedding loses its color and softness over time due to improper washing. This is also affected by the quality of the material, as most manufacturers use dyes that are not stable.
To avoid this problem and maintain the beautiful appearance of the linen, you need to set the appropriate washing cycle and use mild detergents. Express found out how to cope with this.
Bed linen should be washed in cool water using a delicate cycle. To make the fabric soft and pleasant, buy non-aggressive chemicals, such as powders for washing children's clothes.
To prevent fading of white linen, you can use white vinegar and baking soda. Vinegar will soften the fabric and remove stubborn stains and bacteria. Baking soda also effectively fights old dirt and grease.
Pour warm water into a bowl to soak the laundry in. Add 5 tablespoons of baking soda and 2 tablespoons of vinegar for five liters of water. Leave the sheets for 30 minutes, and then wash them in the machine, using the hand or delicate cycle and adding detergent.
If the stains are small, you don't have to soak the laundry. Add half a cup of baking soda to the drum and wash it in the usual way instead.
To preserve the bright color of the bedding, try to close the curtains on a sunny day so that light does not fall on the bed.
Earlier, OBOZREVATEL shared where to pour liquid detergent. Most people do it wrong.
Subscribe to OBOZREVATEL Telegram and Viber to keep up with the latest news