Trending:
Every second Russian does not need a toilet at home: what is wrong with them and why the study of their behavior surprised sociologists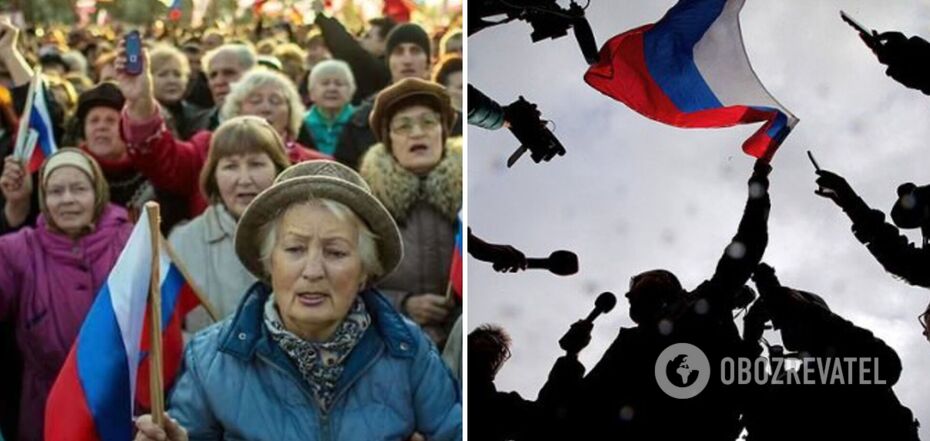 Sociologists were shocked by the results of a study obtained in determining the motivational needs of Russians
Sociologists have gotten to the bottom of the true essence of Russian residents, which is passivity, dreaming, shifting responsibility for their lives and just simple laziness. They have no material or emotional needs, the only thing that matters to them is the opinion of others and empathy.
Russian researchers were shocked by the results of a study conducted among residents of the Belgorod region, aimed at determining their motivation. It was conducted back in 2002 by a Moscow-based agro-holding company that decided to expand in the region and hire locals. Now this study has been recalled by a Facebook user with the nickname Ivan Sirko, calling the work a "treasure" that helps to understand the true nature of Russians.
It is noted that the mentioned agricultural holding had a noble goal of giving people decent salaries and building infrastructure in villages. As it turned out, large salaries and new roads did not motivate Russian people to work and they began to steal, destroy equipment and sabotage the work. The management then decided to conduct a social survey, the results of which were astonishing.
"Every second person, for example, said that he does not need a toilet at home. 28% do not see the need for a shower and 35% do not see the need for a passenger car. 60% said they would not expand their household even if there was the opportunity. 60% stated that they do not consider theft as something shameful. At the same time, a significant number of those who do not steal admitted that they simply have nothing to steal," Sirko said of the survey results.
"70% were poor, some of them simple beggars. 75% said that nothing depends on them in this life. Thus, there was no usual model of motivation," he added.
"The prevailing motivation in the milieu is vague and dreamy. When asked whether they aspire to achieve a higher standard of living and whether they make the necessary efforts to do so, every second said that they dream and hope that somehow the situation will improve. One-third of respondents expressed humility and submission to the current situation. Only every fifth person has some kind of achieved motivation and a desire to improve their life through additional serious efforts," Valery Kustov, General Director of the EFCO company, which was about to enter the region, told us about the results of the survey.
Psychologists were the next to work with the residents. They managed to find out that these people have something important to them. It is the opinion of others, namely neighbors, and understanding how those treat them.
"Empathy here is the constant understanding of how a person feels about you, adjusting to their mood and having no opinion of your own so as not to offend your neighbor. People get very tired emotionally with this kind of behavior... well, it's a feeling of emptiness, which is filled with vodka and fighting," Sirko stated.
In the end, the holding built "clones of collective farms" that had no private property and no delegation of management to communities. They printed articles "about tractor driver Vasya" in newspapers" who is the reason everyone gets less pay as he went home for lunch and wasted fuel. Sirko noted that this particular motivation was the one to work and suggested that the study would be scaled up to the whole territory of Russia.
As reported by OBOZREVATEL:
- The results of a social survey showed that the absolute majority of Ukrainians have a negative attitude towards Soviet dictator Joseph Stalin. A minority of the population (23%) had a positive attitude to Stalin even before the Revolution of Dignity.
- According to the survey, almost 70% of citizens of the aggressor country Russia will support their dictator Vladimir Putin in the next elections. They like his " true policy", expressing "the interests of the security forces" and "ordinary people".
Only verified information from us in Telegram-channel Obozrevatel, Threads and Viber. Do not fall for fakes!