Trending:
Ettiquete rules on giving up transport seat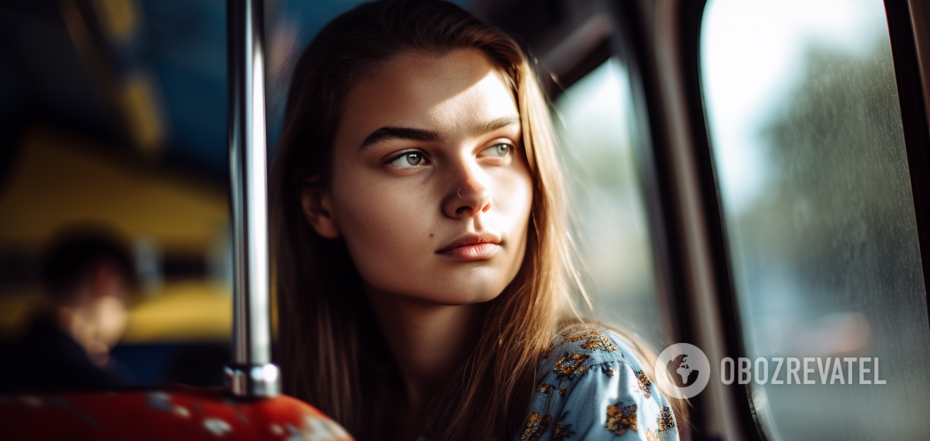 A young passenger who doesn't give up his seat is not necessarily ill-mannered
We are taught to give up transport seats from childhood. Pregnant women, elderly people and parents with small children in their arms are the ones who need to sit. However, the rules of etiquette indicate that this gesture of politeness is not always appropriate.
OBOZREVATEL learned the nuances and shared the situations when a young man can sit comfortably.
Bad health
Ill health can arise even at a young age. A severe headache or backache, dizziness and high blood pressure are difficult to experience even when you are 25. You should politely inform the person who requires you to stand up about it.
Pregnancy
A woman may experience toxemia (nausea and dizziness) for the first three months of pregnancy when back pain and heaviness in the legs and other problems begin. Although pregnancy is not a disease, it is strange to ask a woman to stand up.
Heavy or oversized luggage
If a person is carrying some oversized or heavy object (or even two in one), it will be safer for everyone if they sit. It will be more comfortable for them to hold this luggage and it will not fall out and will not injure anyone.
Fatigue
Arguing and demanding the young man to give up his seat is not worth it. You never know where he is coming back from. Perhaps it was a hard and long shift at work or visiting a sick relative.
Distractedness
Young people have just as many problems as older people. Sometimes they can get so caught up in thinking about how to deal with them that they simply don't notice anything around them. You're unlikely to get a friendly reaction if you pull a person out of their musings by trying to start an argument with them.
Politeness vs. rudeness
After all, a young passenger on public transportation may not be well-mannered enough. There is no law to oblige them to give way in transport, so there is no reason to make such demands. Besides, a polite request is more likely to get a positive response than a complaint. You can defeat impoliteness only by politeness.
Earlier OBOZREVATEL shared places where it is inappropriate to kiss.
Subscribe to OBOZREVATEL channels on Telegram and Viber to be aware of the latest events.