Trending:
Etiquette rules for children: what minimum kids should learn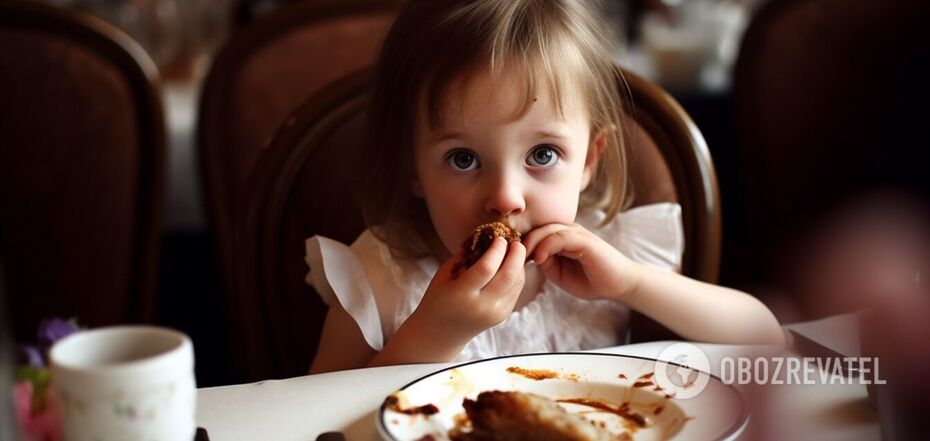 Etiquette rules for kids
Proper upbringing is an important part of shaping a child's personality and creating optimal conditions for his or her development. Therefore, it is necessary to teach children from childhood the rules of etiquette, which will help them to adapt in society.
Courtesy and politeness make the general stay of people of any age comfortable and safe. OBOZREVATEL collected the rules that every child should know.
It is necessary to teach kids the norms of etiquette when they have learned to speak. The child should know how to ask for something and how to thank for it. The words "please" and "thank you" should sound every day from the child.
When the baby can already eat independently, then it is necessary to tell and show how to behave at the table. Teach to use cutlery, to eat with closed mouth, without unnecessary sounds.
Wipe the face with a napkin while eating and do not lean on the table with elbows (this can lead to deformation of the shoulders, spine or chest).
Never interrupt a person who is talking, much less when talking to someone else.
Never comment on appearance or make fun of other people. On the contrary, you should teach your child to give compliments.
Adults can be called only by their first name, "you" can be addressed only when the person himself allowed the child to say so. It is better to specify individually how to address others.
During a conversation, not only do you need to behave politely and kindly, but also be able to establish eye contact, but so that it does not look intrusive.
Pointing a finger at someone and looking at them is not nice either. It creates discomfort and awkwardness.
The child should know how to take care of personal hygiene and this applies not only to appearance. It is necessary to teach to cover the mouth and nose when the baby sneezes or coughs.
Earlier OBOZREVATEL published the rules of etiquette, which will help to behave properly at the table.
Subscribe to OBOZREVATEL channels in Telegram, Viber and Threads to keep up to date.