Trending:
Etiquette on the first date: who should pay for the restaurant, tickets and cabs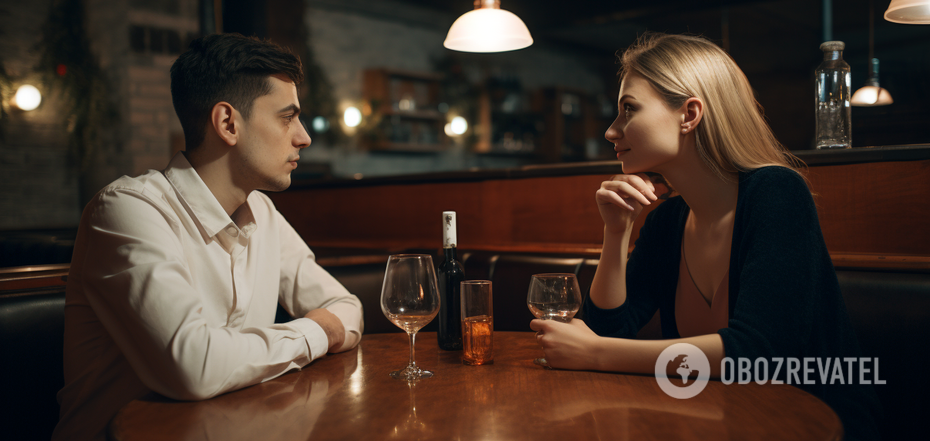 First date
The first date is always an exciting moment, especially when you have to figure out who will pay for the restaurant, tickets or cab. Knowing the rules of etiquette will help you feel more confident and not get into an awkward situation.
There is a popular opinion that financial expenses should be taken by a man. OBOZREVATEL analyzed how not to spoil the romance of the first date financial aspects and who should pay for everything.
Who pays in the restaurant
The invariable rule that says "one who invites pays" imposes a financial burden. Men often take the initiative in their own hands, even if it was the woman who offered to meet.
Consider a situation where a man has invited a woman on a first date and note that the waiter will automatically bring the bill to the person who asked for it. If the woman wants to pay her part of the bill herself, she should first warn the other person and then ask the waiter for a separate bill. A man may be offended by a situation where the total bill has already been paid and the woman suddenly wants to split it. Both women and men can separately leave a tip: it is not forbidden.
Men often come on a date with flowers and women begin to ponder whether it is appropriate to lay everything on him? In fact, giving flowers is just a sign of attention, it is not affecting the distribution of expenses at dinner in any way. The rules of etiquette recommend that a woman simply smile, accept the bouquet and says thank you. Flowers do not oblige to anything.
Who pays in the movie or theater
The man should be the first to enter the hall and find the right seats. The woman follows him. Usually the man pays for tickets, but a woman can also buy tickets to a cultural event if the sides agree. However, it is better for the woman to give the tickets to the man in advance before showing them to the controller.
Who pays for cabs
There is no clear regulation of this rule. If the man at the end of the date showed attention and care by calling a cab and taking the expenses for himself, this is nice. However, a woman should always be ready to pay for the fare herself.
Earlier OBOZREVATEL shared who should be the first to give a hand when dating and whether the rule "one who is younger introduces first" is always valid.
Subscribe to OBOZREVATEL's channels in Telegram, Viber and Threads to keep up with the latest events.