Trending:
Enabling multiple features will charge your iPhone faster: what you need to do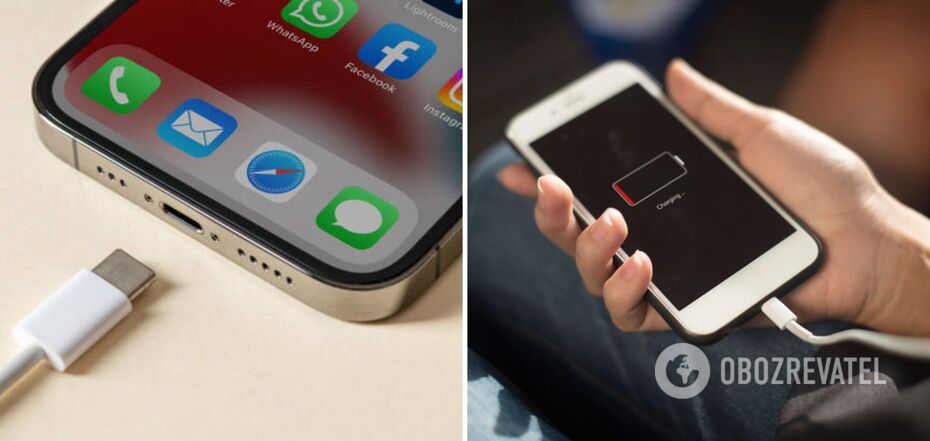 Little tricks to speed up iPhone charging
It would seem that when your iPhone has been in service for years, you just have to accept that the battery is the smartphone's weakest point. But there are tricks that will not only speed up the charging of the device, but also extend the battery's life.
The Sun talks about tricks that will be useful for those who are not ready to say goodbye to their old phone when it is no longer as fast as it used to be.
The fastest iPhone charging will be provided by the original Lightning cable that came with your smartphone. If you need to replace it due to damage, don't be tempted by a cheap analogue. The cable must have the MFi certificate - Made for iPhone.
If you don't need to be connected while charging your smartphone, switch it off completely or put your iPhone in Airplane Mode. This will speed up the charging process.
Another simple way is to reduce the brightness of the iPhone screen or switch it to dark mode. This will cause the screen to consume less battery power. This function will also affect the charging process, but not so much.
Dark mode works in most applications by changing bright white or light menus and screens to black. To enable dark mode, open Settings and go to Screen and brightness. There you can turn on the dark mode immediately or set it to switch to it in the evening. This feature is also useful for reducing eye strain.
It is also recommended that you disable Apple's Optimised Battery Charging feature to charge your battery faster. It was designed to extend the life of iPhone batteries - but it works by slowing down charging when the battery reaches 80%. If you need to charge your smartphone faster, just turn it off for a single charge.
You can find this function in Settings by going to Battery and opening Battery Status.
Earlier, OBOZREVATEL talked about five reasons that can slow down smartphone charging.