Trending:
Eggplants will be very big: a trick for a dream harvest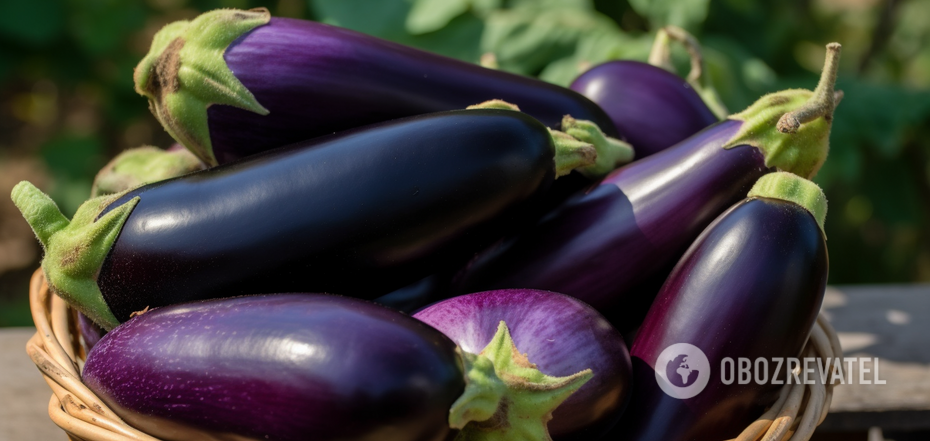 The plant can give a limited number of large quality fruits.
Inexperienced gardeners often complain about eggplants. They either do not grow large, or, if they do manage to grow large, they turn out to be overgrown and unpalatable. And it seems that it is impossible to solve this problem. Although in fact there is a solution - and it is quite simple.
OBOZREVATEL asked about the experience of those who grow this vegetable for a long time and successfully. And they have shared the flyhack, how to grow large and at the same time tasty eggplants.
It turns out that in order for the plant to put enough strength into the fruit, you need to remove the excess ovary in July. In this case, the vegetables will grow and large, and rich in flavor, and with good quality flesh.
The optimal number of eggplants on one stem - from five to eight. The rest should be removed. You will also have to remove all the flowers and small stepchildren. Will help to grow good eggplants and pinching all the tops and removing the lower yellow leaves when the fruits begin to ripen and pour.
It is important not to forget about fertilizing the plant. What kind of fertilizer to choose, you can understand by its condition:
leaves grow at an acute angle to the stem - not enough phosphorus;
the edges of the leaves bend upward "boat" and a brown stripe appears along the edge - a sign of potassium deficiency;
leaves turn marble-green - magnesium deficiency;
appeared mosaic yellow-green streaks - the plant needs trace elements.
Earlier OBOZREVATEL told, why it is necessary to cut off the leaves on tomatoes.
Subscribe to OBOZREVATEL channels in Telegram, Viber and Threads to be aware of the latest events.