Trending:
Eggplants will be big and bright: what to feed the bushes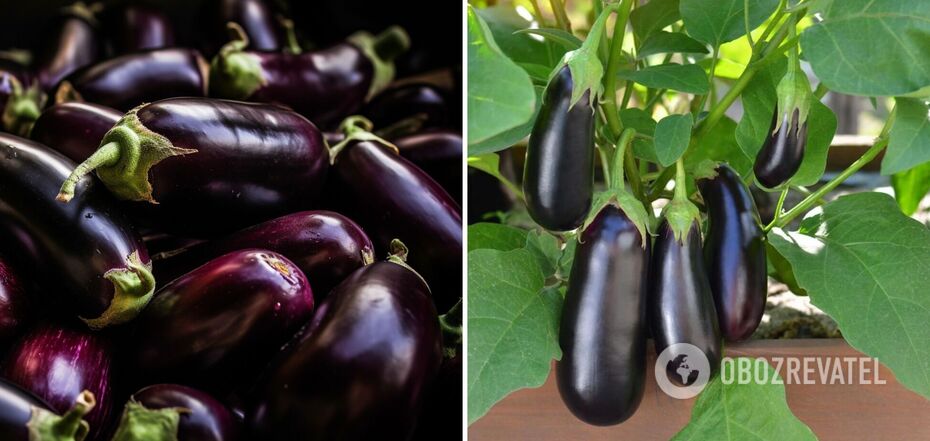 What to feed your eggplants with
Growing a bed of tasty and large eggplants is not difficult at all, even though it is quite a fastidious crop. You need to choose the optimal soil and the right regular fertilizers.
If there is a deficit of useful substances, the growth rate will slow down dramatically. The root system will not receive enough fertilizer, which will have a negative impact on its development. Without nutrition, eggplants will be vulnerable to pests and diseases. How to feed eggplants in June - read in the article OBOZREVATEL.
Eggplants need root dressing. It is not necessary to sprinkle solutions on the leaves or stems. If a drop of fertilizer gets on the leaves, you need to wash it off immediately with water.
Nitrogen and potash fertiliser
Nitrogen and potassium fertilizers will speed up growth and promote faster ripening of fruits. Ready-made mineral fertilizers based on nitrogen, potassium, and phosphorus can be purchased in specialized stores.
Organic Fertilizers
Infusion of herbs
This is the most popular folk fertilizer for eggplants. You will need a large 100-liter barrel for preparation. It should be 2/3 filled with grass and weeds. After that, pour water and leave to insist for seven days. To irrigate, use 1 liter of tincture under each bush.
Manure and grass
Take a barrel of 50 liters.
Fill it to 2/3 of freshly mowed grass, add 1 bucket of cow manure and 200 g of wood ash.
Stir thoroughly and leave in a dark, cool place for a week.
Before watering, pour 3 liters of tincture into a bucket of water and pour 1 liter under each plant.
Bird droppings
Dissolve 1 kg of bird manure in a container with 15 liters of water. After a week of infusion, carefully water the roots of the plant, avoiding contact with the solution in the stems or leaves.
Previously OBOZREVATEL told you what folk fertilizer is better not to use for nutrition and why.
Subscribe to channels OBOZREVATEL in Telegram and Viber to keep up with the latest news.