Trending:
Effective ways to make your bathroom smell nice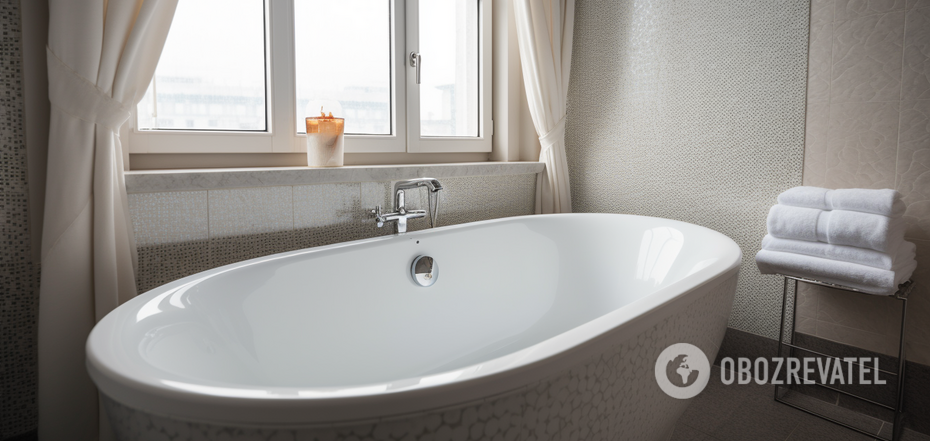 Chemicals will only mask the problem for a short time
The bathroom is a room stocked with fragrant beauty products. Soaps, shower gels and shampoos: all usually have a pleasant odor that spreads during use. However, sometimes it is the bathroom that starts to smell bad.
To get rid of such a smell, it is necessary not only to eliminate its source but also to leave something that will aromatize the room. OBOZREVATEL tells you how to do this so that the aroma will remain for a long time.
Where to look for the problem
The bathroom usually begins to smell unpleasant because of clogged drains. Therefore, first of all, you need to check the condition of the pipes and clean them if necessary.
It is also important to thoroughly wash all the plumbing because soap scum can also contribute to bad odor. It is also necessary to carry out a complete cleaning of the room with the use of deodorizing substances like baking soda and vinegar. These are the ones that will eliminate the odor, rather than temporarily mask it like the fragrances of store gels or powders.
How to make your bathroom smell good
Just like cleaning products, air fresheners give only a temporary effect and the aroma is often quite ambiguous. Therefore, it is better to use natural means.
A dry bay leaf is a good way to freshen up the atmosphere in the room. It can be put in a cup on one of the shelves. Pine twigs will also work. Another effective tool is an aroma diffuser, which can be filled with a natural essential oil that you like.
Baking soda can also be effective. It should be poured into a deep bowl and placed in the bathroom. It will effectively eliminate unpleasant odors. It can also be turned into a homemade aroma diffuser. To do this, you need to add a few drops of your favorite essential oil to the powder.
Earlier OBOZREVATEL shared why put tea bags in the toilet bowl and how it will help to maintain cleanliness in the bathroom.
Subscribe to OBOZREVATEL Telegram and Viber channels to keep up with the latest news.