Trending:
Effective home methods for cleaning white sole shoes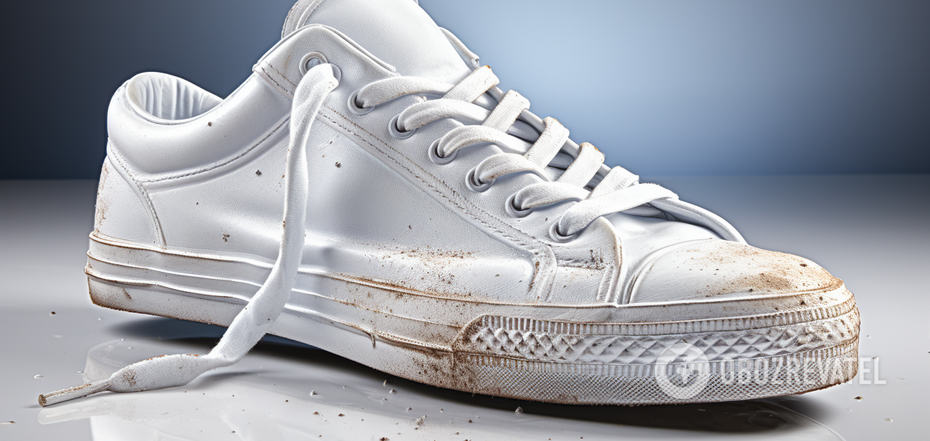 Caring for white sole shoes is not difficult at all
Modern sneakers are often made with white soles, regardless of the season for which they are intended. At the same time, manufacturers try to choose sustainable materials that can withstand any kind of care. The wearer only has to choose the right product and clean the shoes regularly to keep them looking good.
In fact, maintaining the whiteness of the sole does not require much effort. OBOZ.UA shares how you can clean it quickly and easily at home.
Toothpaste
If you have a tube of expired toothpaste, don't throw it away. It is very convenient to clean the white soles of your shoes with it. Simply apply a small amount of the product to an old toothbrush and brush it over the pre-moistened soles. The paste should gently remove dirt and whiten the shoes.
Laundry soap
Despite its unattractive color, laundry soap has excellent cleaning and bleaching properties. You just need to soap the soles of your shoes with it. It doesn't matter whether you apply the soap directly to the surface or with a brush. The main thing is to leave the product on for 10 minutes. The treated areas should be mechanically cleaned and rinsed well.
Dishwashing liquid
Dishwashing liquid is the easiest to use as you just need to soap the sole and brush it. The main trick is not to overuse the amount of detergent because it will be difficult to rinse it off later. To do this, you can rub the tip of the bottle's dispenser with a damp cloth or brush (drops of soap remain on it, so this amount will be enough to wash your sneakers).
Micellar water
This cosmetic liquid dissolves dirt that can get on your shoes. At the same time, you don't have to rub the sole with it too much. Simply moisten a cotton pad with micellar water and wipe the previously washed sneakers well with it. The sole should become white again.
Baking soda and laundry detergent
An unexpected combination of baking soda and laundry detergent gives a good result. Pour equal amounts of both products into a separate container and then mix them with a damp toothbrush. When the mixture begins to foam, pick it up in small portions on the brush and treat the sole. At the end, rinse everything off thoroughly.
Earlier, OBOZ.UA shared how to get rid of yellow stains on bedding.
Subscribe to OBOZ.UA on Telegram and Viber to keep up with the latest events.