Trending:
Easier than grated: apple pie for tea from shortbread dough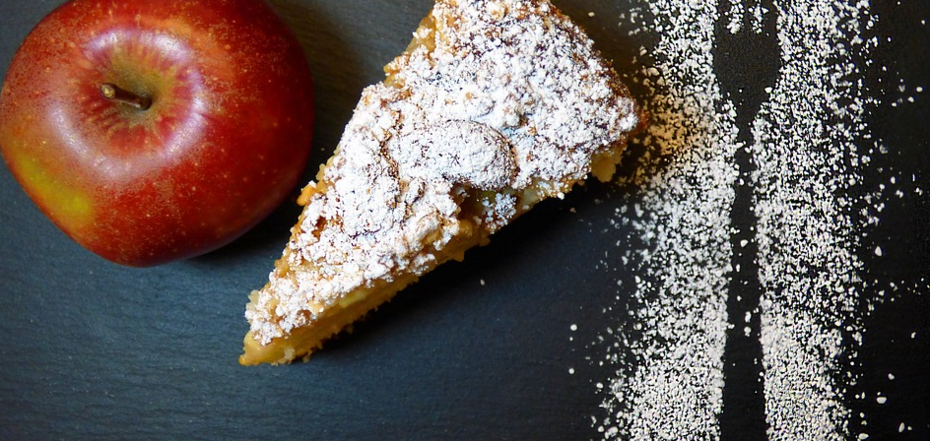 Apple pie
The easiest dessert for tea is a homemade pie with any filling. In order for the dessert to be successful, it is necessary to adhere to the priva proportions in the preparation. It is the dough that determines the taste and texture of the future dessert.
Culinarian Irina shared on Instagram a recipe for a delicious apple pie on the simplest dough.
Ingredients:
Stuffing:
apples - 5 pcs.
sugar - 80 g
butter - 20 g
cinnamon - as desired
Dough:
eggs - 1 pc.
sugar - 80 g
flour - 280 g
butter - 100 g
baking powder - 1 tsp.
Method of cooking:
1. Peel and dice the apples. Melt the sugar in a pan, add the butter and stir. Add the sliced apples, optional cinnamon and stew for 5-7 minutes..
2. Dough: mix the egg with the sugar, add the softened butter, mix well, and then sift in the flour and baking powder. Knead the dough first with a spoon and then with your hands grind it into crumbs.
3. Place most of the dough in a baking tray lined with parchment. Tamp well to form sides. Place the filling and sprinkle with the rest of the dough.
4. Bake for about 30 minutes at 180 C, cool well and you can serve the delicious pie.
<a href="https://food.obozrevatel.com/vyipechka-i-desertyi/ovsyanyij-pirog-bez-muki-sahara-i-masla.htm" target="_blank">Oat cake without flour, sugar and butter</a>
<a href="https://food.obozrevatel.com/vyipechka-i-desertyi/vkusnyij-i-legkij-pirog-s-vishnej-i-zhele.htm" target="_blank">Delicious and easy cherry pie with jelly</a>