Trending:
Earthquakes on Earth are triggered after "signals" from distant space. But whose signals?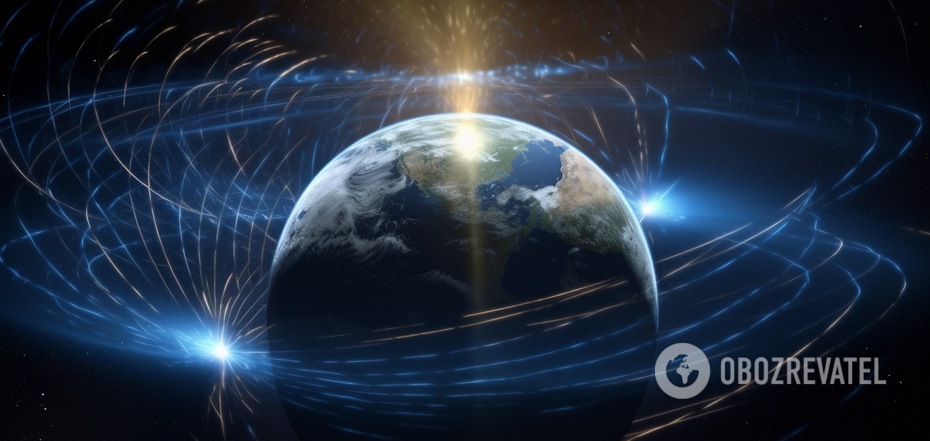 Cosmic radiation of unknown origin triggers earthquakes
Scientists have discovered an unexpected relationship between cosmic rays and seismic activity on Earth. This could potentially help make better predictions about future earthquakes on the planet.
The findings are reported in an article for the Journal of Atmospheric and Solar-Terrestrial Physics. The origin of such cosmic signals scientists can not yet establish and only make assumptions about what it is.
The first author of the article Dr. Peter Gomola notes that the idea of such a connection at first glance looks strange, but there is evidence that cosmic radiation, "which in its original form reaches us mainly from the Sun and from deep space", has a significant impact on what is happening in the Earth's interior.
Statistical analysis of the connection between the phenomena showed that the probability of error is 1 in a billion, so scientists are confident that we are talking about a true connection and not a random assumption. Scientists have also pointed to a periodicity that does not lend itself to an unambiguous physical interpretation.
The conclusions were made thanks to the international project CREDO (Cosmic Ray Extremely Distributed Observatory), an open virtual observatory that collects and processes data not only from sophisticated scientific detectors, but also from ordinary smartphones, if they have the free CREDO Detector app installed. The system tracks global changes in the flux of secondary cosmic radiation reaching the surface of our planet.
Secondary cosmic radiation is produced by the interaction of primary radiation (charged high-energy particles from stars or unspecified sources in the depths of space) with the Earth's atmosphere.
Physicists analyzed data on the intensity of cosmic rays collected by different observatories on both sides of the equator. Data on seismic activity was obtained through a program of the U.S. Geological Survey.
In all cases, there was a relationship between changes in secondary cosmic ray intensity and the cumulative magnitude of all earthquakes with magnitudes greater than 4.
It has also been found that there is a 15-day shift between radiation "strikes" and earthquakes. So when physicists see changes in the intensity of cosmic rays, it is possible to predict that an earthquake will occur in 15 days. The only problem is that it is impossible to tell exactly where it will occur.
Gomola explained that in the scientific world, a discovery is considered credible if the level of supporting data reaches five sigmas. But the connection between radiation and earthquakes is more than six sigmas.
"That means a probability of less than one in a billion that the correlation is random. We have a very good statistical basis for saying that we have discovered a really existing phenomenon," the scientist explained.
In addition, the scientists were able to identify a peak relationship between cosmic radiation and seismic activity. It is repeated every 10-11 years and is similar to the cycle of solar activity, but does not coincide with the cycles of our Sun.
Therefore, scientists assume that the intense radiation is caused by some factor that reaches us from outside the solar system and can simultaneously cause radiation and seismic effects. However, what physical phenomenon could have caused this, scientists do not know.
Among the assumptions that scientists are making is the idea that at times of highest radiation intensity, the Earth passes through a stream of dark matter. Since the Earth, with its large magnetic field, is a natural particle detector, it is not surprising that it can respond to phenomena that are invisible to human-made detectors.
Earlier OBOZREVATEL also told that mysterious ultralow-frequency noises hidden from people were found in the Earth's atmosphere.
Subscribe to OBOZREVATEL channels in Telegram and Viber to keep up with the latest developments.