Trending:
Earth threatened by asteroid collision: scientists anxiously await date X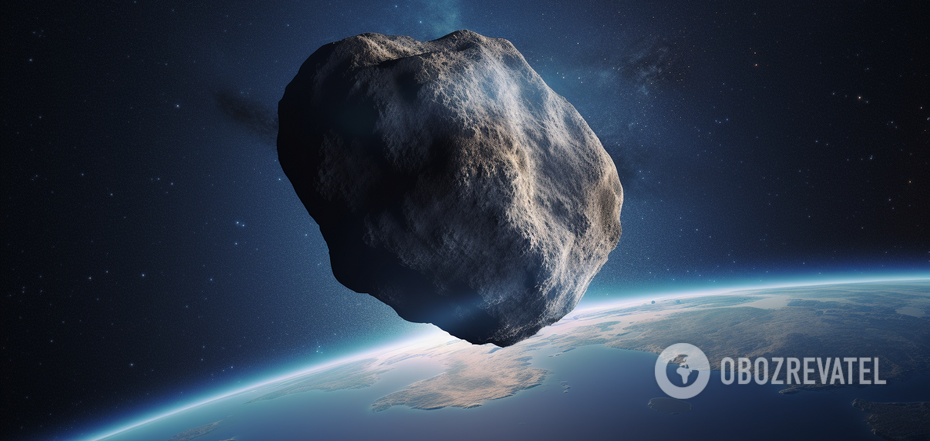 Asteroid could severely ruin Valentine's Day in 2046
Astronomers continue to closely monitor asteroids circling our planet, and they told us about a new body that could crash into the Earth. We are talking about the recently discovered asteroid 2023 DW.
As reported at NASA, calculations indicate that the closest thing to Earth's orbit this object will approach on Valentine's Day, 2046. That's when, on February 14, the distance between Earth and 2023 DW will be less than 0.05 astronomical unit. One astronomical unit is 149,597,871 km and is equal to the average distance from Earth to the Sun.
Despite the fact that scientists still estimate the probability of a collision on this day as very small, they will still closely observe the object. All because of its size - the diameter of the space clump is 48.37 meters. A comparable sized asteroid caused the Tunguska disaster in 1908. The fall of the space object destroyed 80 million trees in an area of 2 thousand square kilometers of taiga. Significant casualties were avoided only because the area was practically deserted.
Scientists discovered the asteroid on February 26 this year. It is known that it makes a complete revolution around the Sun in 271 days. Monitor its movement in the solar system can be found on a special page at NASA. While its distance from Earth is almost 75 million kilometers and its speed is 24.11 kilometers per second. Whether something needs to be done with this space object, whether it poses any threat, will be decided by the Planetary Defense Coordination Office.
Previously OBOZREVATEL told than the threat to Earth conversion of the star Betelgeuse in a supernova, which occurs right now.
Subscribe to OBOZREVATEL channels in Telegram and Viber to keep up with the latest developments.