Trending:
Earth could be housed inside a black hole? Scientists have evaluated the theory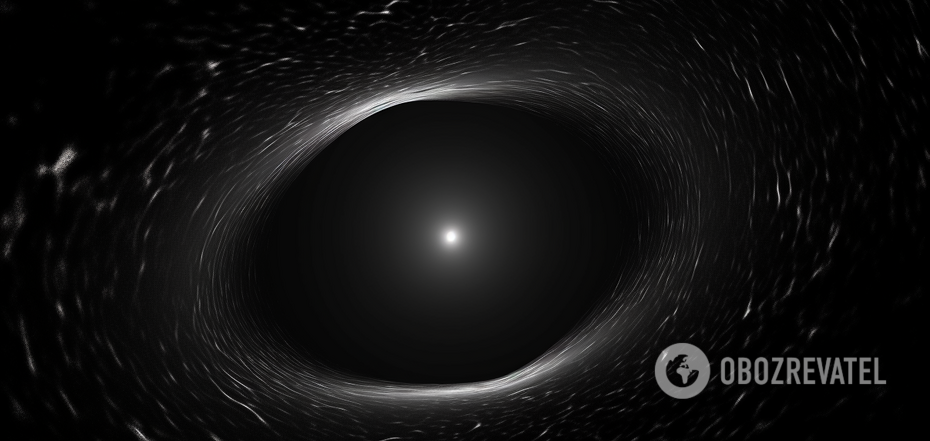 Black hole
Black holes are places in the universe where gravity is so strong that it changes time and space around. Scientists say that once inside a hole, nothing, not even light, can escape.
There is a hypothesis that once upon a time a black hole may have swallowed the Earth. But this is not the only version. Astronomers point out that there is another way the Earth could have ended up inside a black hole: it could have been formed there. Live Science has told us the details.
Consider the first scenario: a black hole swallowed the Earth. Gaurav Khanna, a physicist at the University of Rhode Island, said that if this were to happen, the gravitational pull would take on catastrophic proportions. A planet approaching a black hole would have dramatically slowed the flow of time.
"Matter, depending on the size and features of the black hole, could have been stretched into spaghetti-like shapes. Even if the planet survived this 'spaghettification', the Earth would be bound to a dense and tiny singularity, where it would be burned by the pressure and temperature of gravity," the scientist stressed.
That is, this possibility can be ruled out. In fact, if somehow a black hole absorbed the Earth, the planet would be destroyed in a second.
Now let's move on to another theory. Could the Earth have formed inside a black hole? Khanna compares the black hole to the Big Bang in reverse. There is also a hypothesis in scientific circles that there was a large parent Universe, and the Big Bang was first a singularity of the black hole.
A theory known as Schwarzschild cosmology puts forward the possibility that our present universe (at least everything we know about it) continues the expansion of a black hole that is part of a larger, more global, parent universe. In simple words, it looks like the probability of the universe existing within the universe, and traveling back through a black hole is a completely impossible mission, because light cannot make the return trip. The probability of proving this theory scientifically is, of course, negligible.
Scott Field, assistant professor of mathematics at Dartmouth University in Massachusetts, emphasized: "If the Earth is inside a black hole, it must be a cosmic abyss of staggering proportions impossible even to imagine."
And if the Earth existed in a smaller black hole, people could physically feel it. A process of "spaghettification" and slowing down of time would take place - and this could be noticed when traveling from one point of the planet to another. At the same time, being inside a giant black hole, earthlings would hardly know that there is another universe around them.
Previously OBOZREVATEL also told that black holes can work as a time machine, but there is an unpleasant nuance.
Subscribe to OBOZREVATEL channels in Telegram and Viber to keep up with the latest developments.