Trending:
Dust will be twice as less: which houseplants make house cleaning easier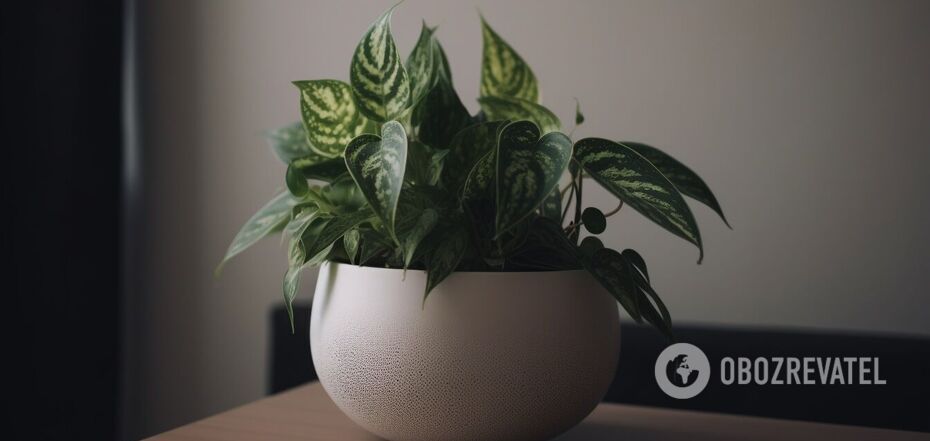 Houseplant
Not only do houseplants decorate our home but they can effectively fight dust too. Thanks to their cleansing properties, they absorb dirt from the air and make the room cleaner.
However, you should not forget to wipe the plants so that they can fight pollution more effectively. OBOZREVATEL has collected a list of plants that will help you in cleaning.
Ficus elastica
That is a great choice to keep your home clean. They don't require much maintenance. Dust particles settle on the leaves and do not spread around the room. You can put the vase in places where people spend the most time, such as in the living room or kitchen.
Ficus need to be watered in time because the plant can shed leaves due to dry soil. However, watering too often or too much can cause the leaves to turn yellow and fall off.
English ivy
All species of ivy are effective in controlling dust in the home. They can absorb moisture and toxins from the air. However, ivy is toxic to pets, so keep the vase away from them.
Ivy will grow best in semi-shade and full sun if the soil is moist enough. It can tolerate shade, but then its leaves will not be as brightly colored.
Chlorophytum crested
This plant is also often called a spider plant because of the large number of leaves. It is one of the best filter plants, capable of purifying the air in a room of up to 10 square meters. Diffused, soft light without direct sun is ideal for chlorophytum. The plant becomes deformed and discolored on southern windows and in excessive shade.
Peace Lily
This plant is one of the best air purifiers. It enriches the room with oxygen and absorbs toxins such as benzene, formaldehyde, ethylene and ammonia. The lily adapts to places with little light and is unpretentious in care.
The plant got its name because of the white flowers, often resembling lilies. The leaves are dark green and shiny. Peace lilies are poisonous if eaten, so keep them out of reach of pets and children.
Earlier OBOZREVATEL shared what indoor plants absorb heat and create a pleasant atmosphere in the house.
Subscribe to OBOZREVATELchannels in Telegram, Viber and Threads to be aware of the latest events.