Trending:
Drama in love or major changes: detailed horoscope for July for all signs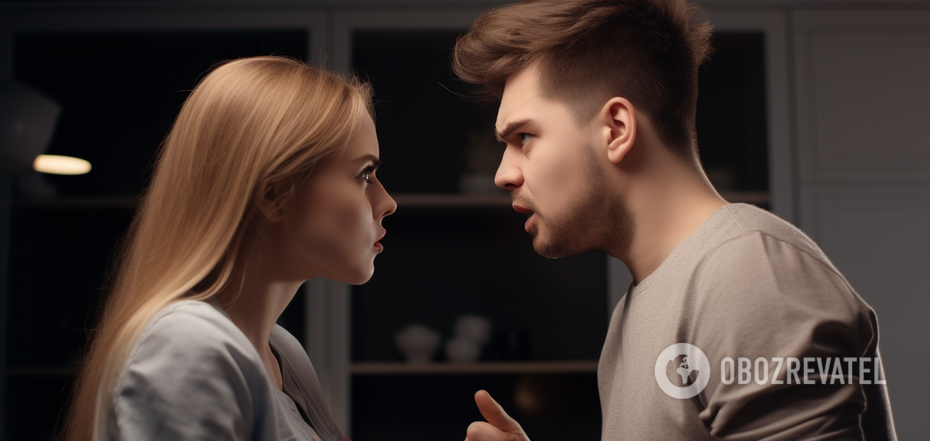 Some planetary transits in July can be quite challenging
July is right around the corner, signifying a new period of astrological transits. All in all, it will be a few weeks of introspection. Some very serious questions will arise. Do we really want what we think we want? How past experiences hold us back from moving forward.
We will enter July with a full moon in Capricorn on the 3rd, which encourages us to express emotions and seek release. On the 10th, Mars will move into the constellation of Virgo, and everyone can be of service to others, but above all to themselves. The day after that Mercury will be in Leo and ignite the fire of creativity. And on the 28th, Mercury moves into Virgo, giving us all the energy of extreme productivity and momentum to finally start the project we've all been dreaming about. Read more about the astrologers' forecast for July for your zodiac sign next.
Aries
Something in your professional life just isn't working. You may experience frustration, but at the same time be able to turn it into useful actions. In the middle of the month, expect to feel the urge to truly improve yourself. Make room for self-reflection and rest. You may have to pause briefly in your contact with the world. At the end of the month, drama may break into your relationships. The stars indicate the return of someone from the past or pain from an old wound. Stay strong and focus on yourself. You'll get through this.
Taurus
Don't be too hard on yourself. Fear of failure can make you overly cautious. But it's time to sort yourself out. You need to think about your tendency to hide in your comfort zone when you feel insecure. What could you accomplish if you tried to give yourself freedom and take more risks? This is also the month for you to focus on the things you enjoy and that really ground you. Get back to the hobbies you've never had time for.
Gemini
Teamwork makes the dream come true, but are you relying too much on your "team"? This month you may find yourself feeling like other people just don't understand you. In that case, take a step back and think about your approach. But also be open to meeting other people, preferably like-minded. They are the ones who will give you the inspiration to achieve your ancient goal. Watch how you communicate as honesty and clarity of expression will benefit you greatly.
Cancer
Loosen your grip a little. Excessive control will backfire on you with unpleasant consequences. You tend to display it when you feel uncomfortable and insecure, but it can have a negative effect on those around you. July will be the start of your 18-month career-building period. You'll be more open to what you're passionate about and learn that you can rely on your intuition for work, too. You will also have a moment of reassessment of your self-esteem. For too long you've convinced yourself that you're not worth much. But that's not true. Demand what you want. You deserved it. Let go of the stereotypical thinking that has left you stuck in one place and allow yourself to act.
Leo
Some aspects of your daily routine have become an obvious burden on you. Meanwhile, life is passing, and your needs and emotions deserve attention, too. That's a lesson you need to learn in July. This could be a month of big changes and improvements. If you focus on self-improvement, you can get great results by the end of July. But don't forget to make time for fun. There's a chance for you to take a trip or learn something new. You'll get out of your usual daily routine and discover the unexplored.
Virgo
You can be a somewhat intimidating person at times. In July, that inner demon of yours may break out, but you'll be able to use it to your advantage. Channel your potentially destructive energy into organizing some amazing events or just sing loudly at karaoke. In July, you'll have to get more in touch with your emotions. Watch your chances to make connections and listen to other people's opinions and this will help you in your decision-making. It will be more helpful than just being guided by logic anyway.
Libra
You're used to being the stabilizing factor in your family, making sure things go the right way. But in July, that could get disrupted. Your work will require a lot of attention, and your energy may be drained as a result. So learn to delegate your work. You can't do everything, no matter how hard you try. July will be the beginning of an interesting but challenging period in your relationships. You will begin to think about what you give in love or friendship and what you receive. And whether that balance is converging.
Scorpio
Some call you a stubborn person, and some call you passionate for those same qualities. But you're definitely not always right. You can't know everything. So in July, keep your mind open to other points of view. It will be very helpful. It may also be time to question some of your current ways of doing things. Change and flexibility can improve your life. You just need to open up to see new possibilities. Yes, the transition will not be easy. Trying to let go can open old wounds related to control issues. But remember, you are not the same person you were in the past. You have grown up and can trust yourself. Believe in what you are trying to do and you may be pleasantly surprised by the result.
Sagittarius
You've been motivated lately to build your career, to achieve your goals. But remember that you can't do everything solely on your own. Communication with other people will not only give you more power to accomplish things, but will also give a boost to your creativity and help you see new solutions. You have something to offer in a partnership or collaboration, and July will be a good time for this. At the end of the month your faith in yourself may decline, but don't let yourself be knocked down. Remember how far you've come already.
Capricorn
You've been surrounded by your own limitations lately, including money, time, resources. A full moon in your sign will help you master the difficult feelings this situation brings up. Work on them and you'll find a more positive outlook. You are hiding the passionate and joyful part of your personality from yourself, so start letting it out. This can help you communicate better with others and attract something interesting into your life. It may be time for you to become more emotionally intimate with someone special or with a friend. They are waiting for you to make the first move. And the time for it has come.
Aquarius
What's stopping you from expressing yourself? What's stopping you from letting the emotional side of your self come out? The people in your life want to communicate with you on a more honest, intimate level. So dare to give them what they seek. Break down the walls of your fortress and let more intimacy into your life. Over the next few months, you'll learn some important communication lessons, especially about expressing your innermost thoughts and feelings. It may seem uncomfortable at first, but don't give up. The results will be worth the effort. Your relationship will begin to change once you try it. So dare to take the first step.
Pisces
You find yourself around people who are not influencing you in the best way. No, they are not bad per se, just distracting you from what you want and need to do. Take a break, rebalance your life. This problem goes side by side with the big matter of self-confidence, which will be relevant to you in the coming months. You will find out how much you can accomplish on your own, how much you are capable of achieving great success. Try to take up new hobbies and see where that takes you. In July you can work on your habits, form new or get rid of old ones. There's a lot of introspection ahead. And you may need a partner to lean on.
Previously OBOZREVATEL told what the season of Neptune retrograde will bring to all zodiac signs.
Subscribe to the channels of OBOZREVATEL in Telegram and Viber to keep up with the latest events.