Trending:
Don't throw away: unusual ways to reuse tea bags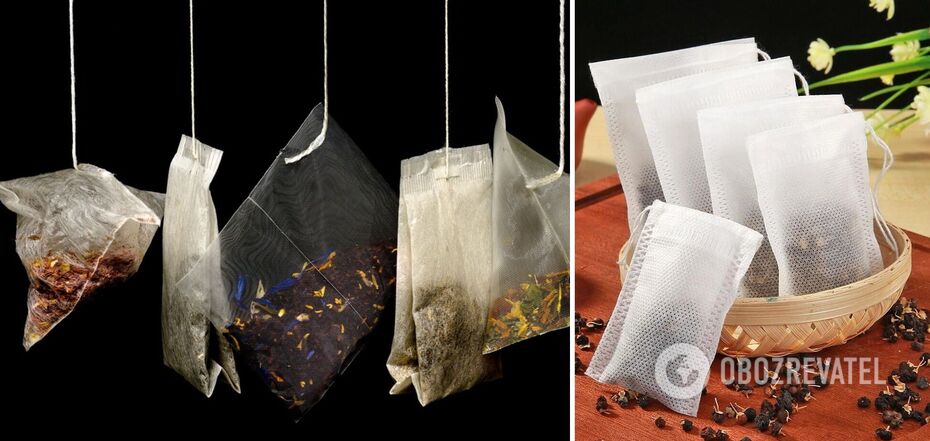 Where you can reuse tea bags
The tea bag can be reused - and we're not talking about repeated brewing. The latter should be avoided, as the drink loses its flavour. The teabag is also useful for cleaning and cooking some dishes.
Experts say that the brew will cope with grease on plates no worse than store-bought products. OBOZREVATEL has collected the top life hacks for reusing tea bags.
For washing dishes
Tea leaves will come in handy when washing dishes. Fill the sink with warm water, put in a few tea bags and immerse dirty plates in the solution. This is an environmentally friendly way to get rid of dirt and grease quickly.
For marinating
Experienced cooks recommend using teabags for marinating meat. Simply add a few teabags to the marinade to give the dish a spicy flavour and aroma. The tannins contained in the tea will help soften the meat fibres, which is especially important when marinating beef.
For fish
Use tea bags to cook sprats at home. Brew 2-3 black tea bags in one cup and wait 20 minutes. Then put the fish in a frying pan and pour the brew over it. You can use sardines, sprats, sprats and other types of fish. Add a cube of chicken broth, 100 g of vegetable oil and simmer the fish until all the liquids have evaporated (usually it takes 40-60 minutes).
For garnish
Sometimes cooks put tea bags in boiling water to make a garnish. Put the teabags in the pot before the water boils, then remove them and cook rice, spaghetti or oatmeal.
For creativity
Tea bags are often used for creativity. For example, they can be used to "age" paper to give it a spectacular vintage look.
To clean the toilet bowl
Put a few teabags in the toilet bowl, wait 5 minutes and wipe the surfaces with a damp cloth. The plumbing will shine clean.
Important warning: if you leave the teabags in the toilet for a long time, brown spots may appear on the surface.
For cleaning carpets, windows and mirrors
To clean a carpet, pour the contents of the tea bag onto a saucer, dry the leaves, sprinkle them over the dirt and vacuum the fibres. To make windows and mirrors shine, experts advise wiping the surface with wet bags, then wiping off the residue with a soft microfibre cloth.
From mosquito bites
People say that tea bags can be applied to places affected by mosquito bites - the brew will relieve swelling and redness.
For beauty
Girls often use tea bags to combat signs of fatigue and bags under the eyes. Slightly damp bags of natural tea without impurities are placed on the eyes for 10-15 minutes.
Earlier, OBOZREVATEL told how to clean the kettle from white scale.
Subscribe to OBOZREVATEL's Telegram, Viber and Threads channels to keep up with the latest developments.