Trending:
Don't throw away old socks: a new way to use them has been found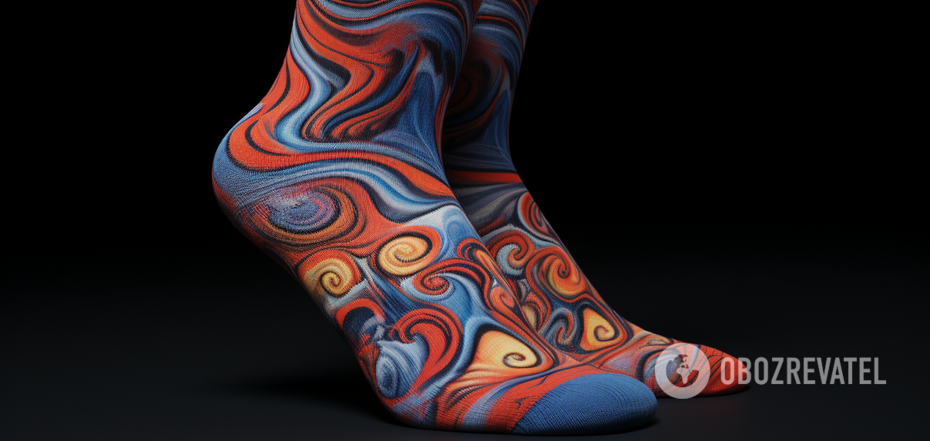 Where you can use old socks
Old socks don't have to be thrown away right away - they can be useful in the household. For example, we often put off cleaning our blinds because it's a tedious and time-consuming process. A large amount of dust accumulates between the slats, but wiping it off properly is an asterisked task.
An ordinary old sock will come in handy. Details of this interesting life hack were shared by Informacion.
From now on, don't throw away old socks, as they will help with cleaning. Cotton socks are best, as they attract dust faster than synthetic socks.
How to clean dirty blinds
Step 1. Prepare a cleaning solution. Fill a container with warm water and add a couple drops of soap. Mix well until foamy.
Step 2. Take an old but clean sock and moisten it with soapy water. Make sure that the sock is well soaked.
Step 3. Clean the blinds: Slide the sock along each blind slat, starting from the top down. The sock should collect dust and dirt. Be sure to clean both sides of the slats.
Step 4. Rinse the sock in a soap and water solution and then wring out to remove excess water. Repeat this process until all the slats are clean.
Step 5. Once you are done cleaning the blinds, use another dry sock (or soft cloth) to dry the slats. This will help prevent stains from forming.
Earlier, OBOZ.UA told you how to quickly clean blinds and roller blinds and get rid of sticky dirt.
Subscribe to the OBOZ.UA channels in Telegram and Viber to keep up with the latest events.