Trending:
Don't take off your socks and rinse afterwards: the flight attendant named the main rules of etiquette on the plane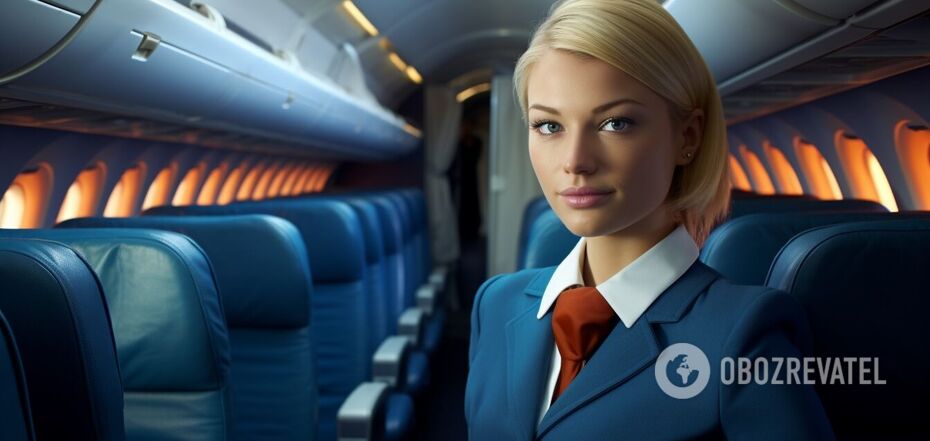 Rules of etiquette on an airplane
On an airplane, passengers must follow the rules of etiquette so as not to disturb anyone or create awkward situations. But some people ignore even the most basic rules, making the trip a challenge, especially for the cabin crew.
The Irish Times found out from a flight attendant which rules are most often violated by passengers. Airline etiquette will help you strike a balance between your own comfort and a polite attitude towards others.
Everyone has the right to rest, but ...
Most passengers push the seat back carelessly and abruptly to get comfortable. But this often leads to spilled drinks, broken equipment, or simply an uncomfortable position for the people sitting behind you. Before you lie down, see if it will cause problems for others.
Clean up after children
Flight attendants are not required to clean up after children. All they can do is provide hand soap, wet wipes, or air freshener. Children can contaminate the airplane cabin, but parents should monitor this and clean it up so as not to create a litter near passengers. A mess in the aisle can even pose a threat to the safety of others.
Overhead bins for hand luggage
Remember that the upper shelves above your seat are not your personal hiding place. You don't need to pull out someone else's bag to fit yours. If you do not find a place to leave your belongings, ask a flight attendant for help, and small bags can be placed at your feet.
Don't talk on the phone on speakerphone
No one wants to hear you talking on the phone. Boarding an airplane is not the time to make calls. You'll only delay passengers and create noise in the cabin. Focus on finding your seat and packing as quickly as possible.
Middle seat
If your seat is in the middle, remember that this seat has both armrests. This is your consolation prize for sitting between two people.
Keep your socks on
If your shoes are tight or it's a long flight, you can take off your shoes, but never take off your socks. The unpleasant odor will ruin the journey for other passengers.
Use the call button only in the right situations
If you have an emergency, such as medical assistance, you can press the button several times. But don't use it frequently just because you need a refill of coffee or have a chatty neighbor.
Don't yell at other people's children
Children can be disturbing during the flight by screaming, playing, or constantly pushing you into the back of the seat. But don't yell at your child, just politely address their parents and ask them to calm them down.
You don't have to change seats if someone asks you to
If you like your seat or have paid extra for it, don't change it with someone else. Take care of your comfort and safety.
Flush the toilet after yourself
This is a basic rule that should be followed everywhere. It doesn't have to be done by a flight attendant or any other person. Just press the flush button and that's it.
Earlier, OBOZREVATEL published the top 18 rules of modern etiquettethat everyone knows but ignores.
Subscribe to OBOZREVATEL 's Telegram and Viberchannels to keep up with the latest developments.