Trending:
Do you have perfect eyesight? This puzzle will show you how attentive you are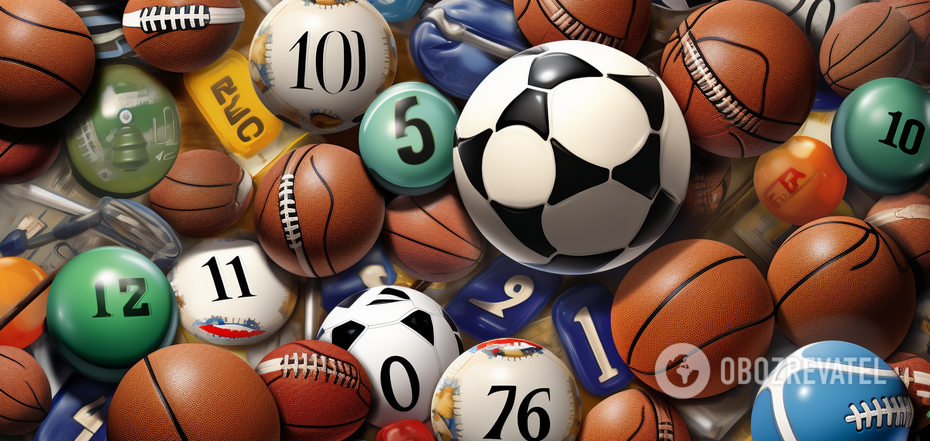 Try to find all the balls with the number 8
We all know that our bodies need regular training. That's why we exercise and stretch our muscles to stay in shape. But our brains also need training. It allows it to stay young and active, capable of absorbing new information.
And this is where puzzles come in. For example, to find certain elements in a picture with a lot of details. OBOZ.UA publishes just such a task.
The task is to find five balls with the number 8 in the picture. It sounds simple, but the image is arranged in such a way that you will need all your attention and observation to cope with the puzzle.
The picture contains a lot of small icons dedicated to the theme of sports. These are cups, various equipment, bicycles, and even a podium for the winners.
Some of these icons overlap each other, which makes the task even more difficult. Such a detailed image itself makes the eye slide from object to object and interferes with concentration. And the combination of different objects also makes it difficult to perceive.
Thus, try to concentrate and start looking at the puzzle carefully. Remember: your task is to find five balls with the number 8 on them. The task is not limited in time. The main thing is to do it yourself.
If you fail, a hint will help you. All the balls are specially marked in the image below.
Earlier OBOZ.UA published an equally challenging puzzle to find pink houses.
Subscribe to OBOZ.UA on Telegram and Viber to keep up with the latest events.