Trending:
Do you go with the flow or rely on yourself? This simple optical illusion will give you the answer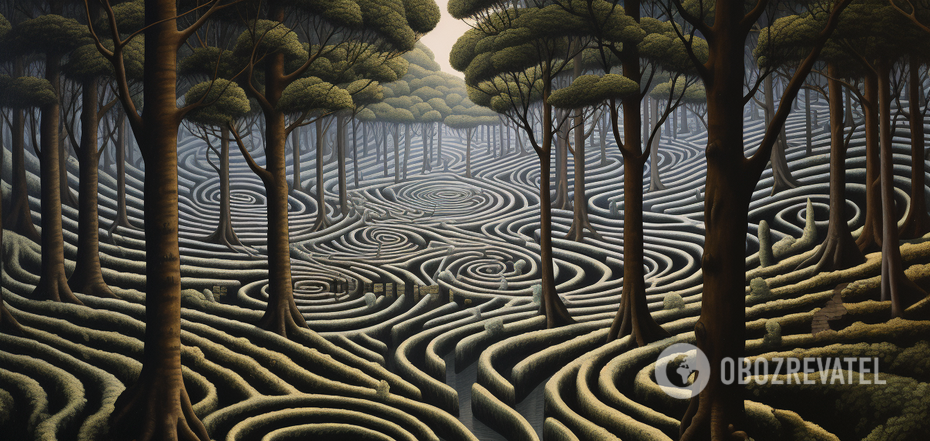 Optical illusion. Illustrative image
Optical illusions are an interesting psychological method that allows you to reveal certain character traits. All you have to do is look at the image and say what you saw first.
A test that will tell you whether you care too much about what other people think or whether you have a unique view of the world is gaining popularity online. This psychological picture is often used by experts to typologize personalities.
A man walking down the road
If you see a traveler, it means that you know your worth and are not afraid to express it. You are honest, brave, sincere, and independent. You take pride in not following the latest trends, not following fashion, and highly value your own unique beliefs and tastes.
Other people's opinions do not affect your life. Sometimes you consult with the people closest to you about an issue, but you make decisions based solely on your own intuition, logic, and feelings.
You know how to stand up for yourself, and you often don't care what others think. However, your strong opinions can sometimes lead to problems. You should be more tolerant and open to different points of view and new ideas.
A face among the trees
If you see the face of a man among the trees, you are very dependent on the opinions of others. You always worry about what others think. You strive for harmony and want to live a stress-free life, so you often avoid conflicts and do not defend your point of view.
Others perceive you as a sweet and pleasant personality, but you may find it difficult to stand up for yourself or handle confrontation.
The opinions of others are important to you. You consult others before making any decision, and when they are against it, you abandon your plans and ideas. Other people can often take advantage of your easygoing nature.
There's nothing wrong with taking others' opinions into account, but it's also important to stand up for your own values.
Earlier, OBOZ.UA published one of the oldest optical illusions that will reveal your hidden features.
Subscribe to OBOZ.UA on Telegram and Viber to keep up with the latest events.