Trending:
Do it once and forget for years: what perennials should be planted in the vegetable garden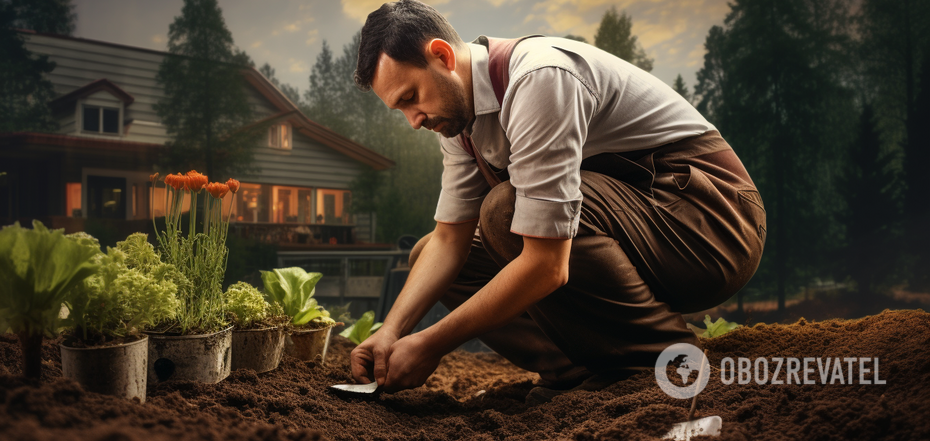 Planting perennials
Gardeners are always short on time as sowing, cultivating, caring for, watering and fertilizing requires a lot of effort. However, perennials are usually low-maintenance and produce crops for many years.
They can be planted in September or early October to get the first fruits the very next season. OBOZREVATEL talks about popular perennials that should be planted before the first frost.
The benefits of perennials
Perennials not only save time but also saturate the soil with nutritious organic matter. In this way, the soil retains its structure, which increases its resistance to adverse weather conditions, diseases and pests.
Perennials can sequester carbon in the soil, which helps to counteract climate change. Sometimes perennials even contain more nutrients and trace elements than traditional vegetables.
Perennial cauliflower broccoli
Broccoli can grow in the garden for five years, but it begins to bloom only in the second year after planting. After cutting off the main central head, numerous smaller fruits growing on the side shoots can be consumed. It is important to observe the distance when planting as it should be at least 1 m between plants.
Watercress
This perennial plant has a spicy aroma and is also used as a seasoning. Watercress is unpretentious, grows in the shade and likes waterlogged conditions. It can be planted even near a drainpipe or in low areas of the garden. This plant will bear fruit all season long: from spring to the first frost.
Artichokes
Don't forget to plant artichokes in the fall. They like moist, well-drained soil. As a rule, artichokes are grown in seedlings and planted in a permanent place around May. Artichokes should be mulched for the winter. Grass, compost or straw are suitable mulches.
Other perennials
The following plants will produce crops annually:
thyme;
oregano;
rosemary;
basil;
various types of mint;
sage;
lovage.
You can also plant leafy mustard, which acts as a green manure plant, horseradish, sorrel or rhubarb.
At the end of September, you can plant a cold-resistant onion that grows in one place for up to 6 years called batun. You can also plant kale, which needs to be securely covered for the winter.
Earlier, OBOZREVATEL shared what to sow in September to restore soil fertility.
Subscribe to OBOZREVATEL on Telegram and Viber to stay up to date with the latest news