Trending:
"Damn hypocrites!" Russia and China issued a joint statement "beyond common sense", provoking a violent reaction from fans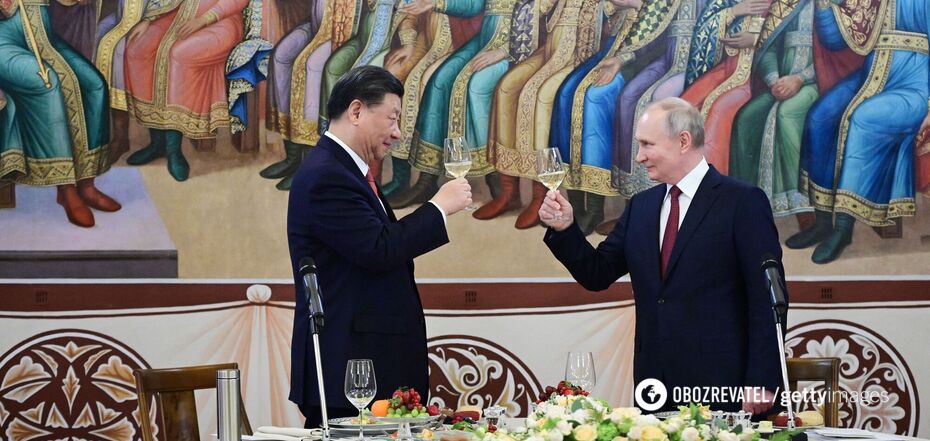 The text of the message was published by the Kremlin press service
The Russian Federation and the People's Republic of China have issued a joint statement against the politicisation of sport. Both countries hope that physical culture plays an important role in "promoting solidarity and peace".
The text of the message, published on the Kremlin's website, states that both Russia and China oppose discrimination against representatives of any sphere of human life, "including citizenship, language, religion, political and other beliefs, national or social origin".
The parties also welcomed the initiative of the International Olympic Committee (IOC) and the Olympic Council of Asia to allow all athletes to compete, regardless of passport.
For its part, the Chinese side supported the Russians by offering to host the International Multisport Tournament "Games of the Future" in Kazan in 2024.
Such pretentious speeches provoked a strong reaction from Russian fans. The network especially appreciated the passage about "no discrimination", recalling the news of the brutal torture of ethnic minorities in the western Chinese region of Xinjiang.
Viewers "admire" the propaganda work of the two countries.
"The irony is that these are the two main sporting dictatorships whose athletes perform in arenas not as athletes, but as soldiers. And they are not competing for themselves, but for the overall medal standings," the comments read.
The heads of Russia and China have been called "damn hypocrites."
"Yes, yes... Both countries have no politicisation in sport, but they issued such a statement... Of course, it's easier to make statements and criticise others than to look at ourselves and our internal problems, especially the impact of our policy in sport... Damn hypocrites..." - the fans said.
Fans believe that such pompous speeches defy common sense.
Users compare the protest against the politicisation of sport by Russia and China to the protests of bees against honey.
Only verified information in our Telegram channel Obozrevatel and in Viber.Do not be fooled by fakes!