Trending:
Da Vinci, Dracula, Napoleon: what historical figures would look like now. Photo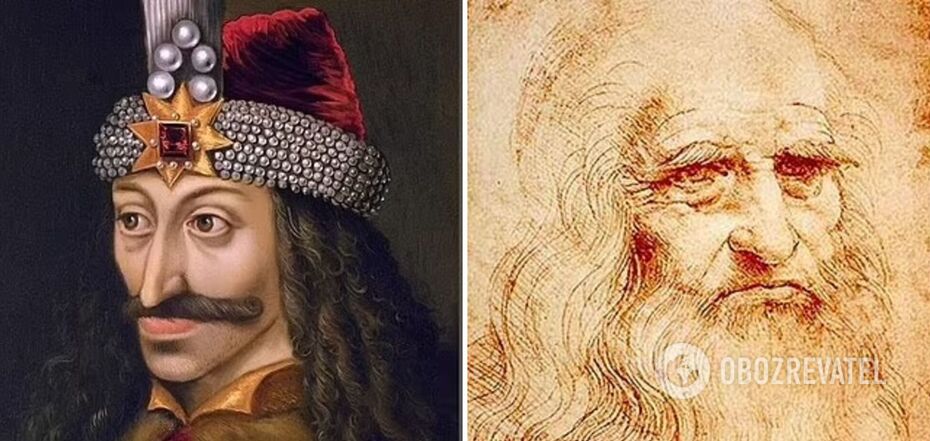 Portraits of historical figures
Historians often wonder what historical figures would look like now. They do various research and reconstructions to replicate their appearance.
Royalty Now Studios head Becca created modernized portraits of historical figures using Photoshop. The graphic designer reproduces famous statues and portraits so that we can learn more about the past.
Alexander III of Macedon
The military leader and nineteenth king of Macedonia was born in Pelli (the capital of Macedonia) in July 356 BC. He led an army through the Persian territories of Asia Minor, Syria and Egypt, reclaiming lands along the way.
Alexander died of fever in Babylon in June 323 BC and was buried in Egypt.
Queen Victoria
The Queen ruled the United Kingdom for almost 64 years. She is the second longest reigning monarch after Queen Elizabeth II, who died last year. Victoria was born on May 24, 1819.
With her father Edward Duke of Kent dying shortly after her birth and three of her uncles having no legitimate children survived, Victoria became one of Britain's most iconic monarchs.
Victoria ascended to the throne at the age of 18 in 1824. Her reign saw huge industrial, technological and social changes and her name defined an entire era. By the time of her death in 1901, it was said that Britain had an empire over which the sun never set.
William Shakespeare
William Shakespeare was an English playwright, poet and actor who is considered by many to be the most prominent playwright of all time. He is the author of 39 plays 154 sonnets, and three long poems. His plays, the most famous of which are Romeo and Juliet, Hamlet and Othello have been translated into every major language in the world.
Shakespeare was born on April 26, 1564. Shakespeare began his career in London as an actor and writer sometime between 1585 and 1592.
Leonardo Da Vinci
The Italian Renaissance artist had many talents. He was a sculptor, an architect, a musician, a mathematician, an engineer, an inventor, an an anatomist, a geologist, a cartographer, a botanist and a writer.
The Mona Lisa is his most famous and copied portrait, while The Last Supper is the most reproduced religious painting of all time.
Leonardo's drawing of Vitruvian Man is also considered a cultural icon, as it is printed on a wide variety of items such as the euro coin, textbooks and T-shirts.
Leonardo is also respected for his technological ingenuity. He created the concept of the helicopter, tank, concentrated solar power, calculator and double hull, as well as outled the elementary theory of plate tectonics.
Girl with a Pearl Earring
Girl with a Pearl Earring is an oil painting by Dutch artist Johannes Vermeer. He painted it sometime in 1665 and it is one of his most famous works.
The painting depicts a mysterious woman wearing a large pearl earring, a gold jacket and a blue and gold turban. She is looking over her shoulder at the viewer and has her lips open as if she is about to say something.
Napoleon
Napoleon Bonaparte, also known as Napoleon I, was a hero of the French Revolution and Emperor of France twice. He was born in 1769 on the island of Corsica and attended school in mainland France, where he learned the language. He graduated from a military academy in 1785.
During the French Revolution, Napoleon was recognized as an ambitious and skilled strategist. He was crowned Emperor of France in 1804, fve years after seizing political power in a coup.
However, he abdicated in 1814, two years after an unsuccessful invasion of Russia. Napoleon passed away at the age of 51.
Octavian Augustus
Augustus was the first Roman emperor, ruling from 27 B.C. until his death in 14 A.D. During his reign, Augustus expanded the empire greatly, including annexing Egypt, Dalmatia, etc. He said on his deathbed, "I found Rome a city of brick and left it a city of marble."
Marie Antoinette
Marie Antoinette was the last queen of France that helped to provoke riots that led to the French Revolution and the overthrow of the monarchy in August 1792.
She was born as Maria Antonia Joseph Joanna to Maria Theresa, Empress of Austria and Holy Roman Emperor Francis I in 1755.
She married King Louis XVI at the age of 14. Her marriage to the future king of France, who was only 15 years old, was used to cement the re-union between Austria and France after the Seven Years' War.
Vlad III
Vlad III, also known as Vlad the Ripper or Vlad Dracula, was a three-time ruler of Wallachia (between 1448 and his death around 1477) and later inspired Irish writer Bram Stoker to create the famous vampire count in his novel Dracula in 1897. Officially known as Prince of Wallachia, Vlad III was born to Vlad II Dracula in 1431. His father received the surname Dracula i.e dragon after becoming a member of the Christian military Order of the Dragon.
It is believed that Vlad III stabbed the bodies of 20,000 people near the Romanian town of Targoviste to drive Ottoman troops back in 1462. That is how he posthumously got the nickname Vlad the Ripper.
Earlier OBOZREVATEL reported on how artificial intelligence showed selfies of Jesus, Cleopatra and other historical figures.
Subscribe to OBOZREVATELchannels in Telegram, Viber and Threads to keep up to date with the latest events.