Trending:
Covered in dirt and lime: what things in the kitchen have to be washed more often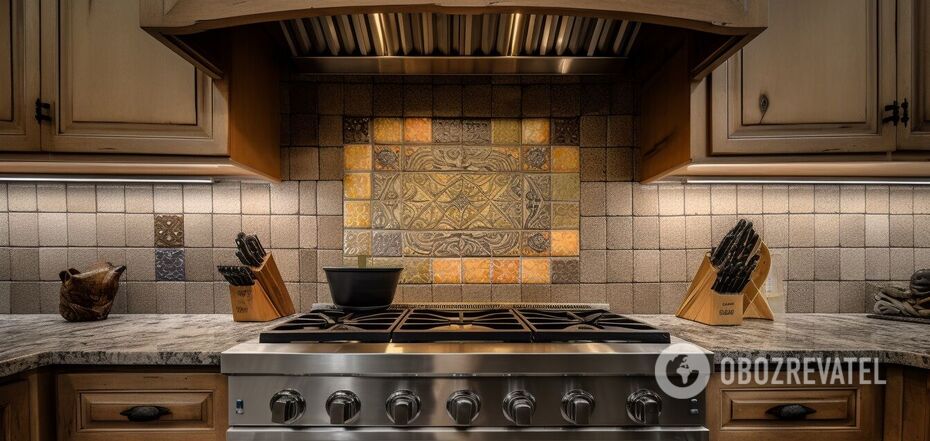 Kitchen appliances require regular cleaning
Housewives spend a lot of time cleaning the kitchen. But they don't always pay attention to the things that also need regular cleaning.
They are covered with dirt and lime and it becomes difficult to get rid of over time. OBOZREVATEL found effective methods that will help to cope with this.
Kettle
Scale not only spoils the taste of drinks but can also lead to damage to the device. Therefore, it is necessary to clean it promptly. To do this, pour a full kettle of water and add three tablespoons of baking soda. Boil the mixture and leave it for 5-7 hours. Then wash the kettle with a sponge and rinse well.
Hood
It quickly accumulates grease and dirt that prevent the hood from working effectively. Small particles of grease can even get into food. To avoid this, you should clean your cooker hood every three months.
To do this, you will need dish detergent and a clean sponge. Scrub everything well and wipe it down with a damp cloth.
Washing machine filters
The filter and detergent compartment can be a source of bad odor and dirt buildup. Just rinse them with warm water every two months.
Toaster tray
A lot of crumbs remain in the tray and this can lead to pests in the kitchen. Therefore, wipe the tray with a dry cloth after every use.
Door seals
Particular attention should be paid to the door seals of the refrigerator and freezer during cleaning. A lot of dirt and grease accumulates there. Use a toothbrush and dish detergent to clean the door and wipe with a damp cloth.
Dishwasher filter
This should be cleaned every month. This is because of unpleasant odors and food residue that can build up. Wash the filter with warm water and use detergent if the dirt is not washed away.
Earlier OBOZREVATEL told you about the drugstore remedy that will help quickly get rid of mold in the house.
Subscribe to OBOZREVATEL channels in Telegram, Viber and Threads to be aware of the latest events.