Trending:
Choose now: gorgeous flowers for the garden that you should buy next year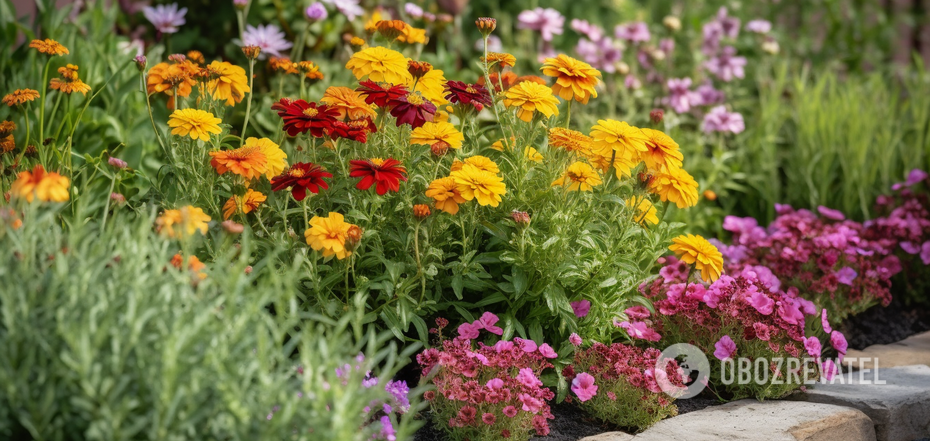 Flowers in the garden
Experienced gardeners know how important it is to prepare for the next flowering season in advance. That's why even the end of summer and fall is a hot time for them.
Experts advise planting some of the flowers as early as September, but you should not forget about watering, feeding and care, especially during the growing season. Livingetc shared what types of flowers to buy for next year in advance.
Allium
Sarah Gill, an experienced landscape designer and Hypedome expert, advises paying attention to alliums.
"These unique plants that form tall, spherical flower heads in a variety of sizes and colors are sure to brighten up your garden," Sarah emphasized.
Alliums are quite hardy. The bulbs are planted in the fall in the open ground or large vases. The flowers are usually purple, but there are also white and pink varieties. They look especially appropriate among ornamental grasses.
Irises
Irises will tolerate the winter and create coziness in the garden in the spring. Bearded irises are known for the peculiar structure of the flower as they do not have sepals.
"Bearded iris rhizomes should be planted just above the soil, away from other plants," advised plant expert Jenny Rose Curry, a former professor of horticulture and landscape architecture at Temple University in Philadelphia.
Planting is done from August to October, with bright and lush blooming in spring. Flowers bloom in succession and usually last until mid-June.
Ranunculus
Ranunculus in Ukraine is also called Zhovtets. They are cultivated as ornamental garden plants. Some varieties have lush flowers that resemble peonies and roses. Planting Ranunculus is advised in the fall or spring when the ground warms up. The distance between flowers should be at least 10-15 cm. Ranunculus like moist soil and potassium fertilizer.
Ranunculus can also be grown in containers. Experts advise planting them from September to December in free-drained compost with granular fertilizer.
Martagon lilies
Martagon lilies have gracefully curved petals that look like butterflies. Plant the bulbs in early fall. These lilies are known for their delicate and subtle fragrance.
These flowers are resistant to winter cold and are quite unpretentious in care. They will bloom even without fertilizer. Lily martagon is frost-resistant and does not require additional cover with proper planting.
Byzantine glads
This bulbous perennial is native to the Mediterranean. Byzantine gladiolus is hardy and frost tolerant, so bulbs can be planted from September to December for flowering in May and June. They will grow best in slightly acidic loose soil.
OBOZREVATEL previously shared how to make geranium bloom right up to the first frosts.
Subscribe to OBOZREVATEL channels in Telegram, Viber and Threads to be aware of the latest events.