Trending:
China's graveyard of cheap electric cars has appeared online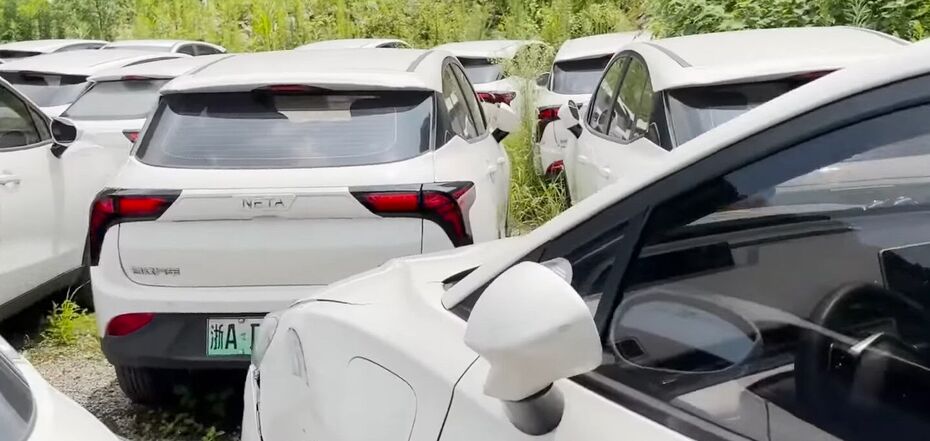 A lot of useless machines gathered in one place. Source: Video screenshot
The network showed a real graveyard of electric cars, which was discovered in China. The site collected cheap models that are abandoned derelict. There are thousands of them there.
The discovery was reported on the Inside China Auto Youtube channel. The authors found a graveyard of abandoned Chinese electric cars near the large city of Hangzhou.
Interestingly, the oversized site has new cars with no mileage like Toyota, BYD, Hyundai, Geely and Dongfeng-Peugeot. However, there are mostly second-hand electric cars.
The "assortment" is mainly represented by BAIC and Neta models. These cars were previously used by car-sharing services. However, such services are not in high demand in China, so the vehicles were not in demand.
There are mostly simple models with mediocre performance. Their batteries and the range are small. Such electric cars do not attract buyers on the market.
Moreover, Chinese automakers are increasing production to receive tax incentives. However, the market is not as big as the Communist Party would like to see. That's why thousands of cars are rotting in the open air.
OBOZREVATEL previously reported that manufacturers in China are urged to unite to show the world their superiority.