Trending:
China gives Putin weapons, but won't cross the line: general gives details and forecast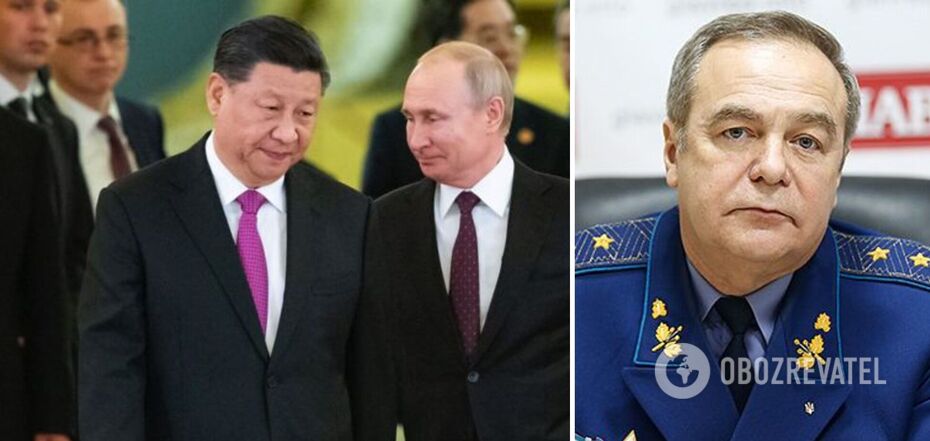 China helps Putin with weapons, how far can it go
China is in a position to provide extensive military assistance to the aggressor country Russia, as the military-industrial complexes of the two countries are largely similar. Beijing is currently supplying Moscow with shells, assault rifles and other light weapons.
However, China will not cross the line beyond which serious military support for the Kremlin will begin. This opinion was expressed in an exclusive interview with OBOZREVATEL by the former Deputy Chief of the General Staff of the Armed Forces of Ukraine, Lieutenant General Ihor Romanenko.
Commenting on the information of the Japanese news agency Kyodo News that the United States has confirmed the Chinese supply of shells to Russia, the general said: "We are talking not only about shells, but also about assault rifles and light weapons. At one time, our Western partners started with this - small arms, sniper weapons, ammunition, etc."
According to Romanenko, China's ability to provide ammunition and weapons to Russia is very high, in particular because "the Chinese military-industrial complex has actually grown out of the Soviet one". "China has the potential to change the situation very powerfully," he stressed.
At the same time, the general is convinced that Beijing's economic rather than military interests are important, and it will not cross the line beyond which Western sanctions will fall on it.
"The Chinese are pragmatic, they are probably weighing the pros and cons. Perhaps they will secretly try to provide Russia with some military assistance, but they will not cross the line, as their own economy is important to them," Romanenko said.
As OBOZREVATEL previously reported, on March 20, Chinese President Xi Jinping arrived in Moscow to meet with Russian President Vladimir Putin. Earlier, The Economist reported that Beijing had been secretly providing military assistance to Russia for decades. According to the newspaper, after Russia's full-scale invasion of Ukraine, China questioned whether it should supply the aggressor with weapons that could change the course of the war.