Trending:
Chicken and potatoes for dinner: a simple dish with a new flavor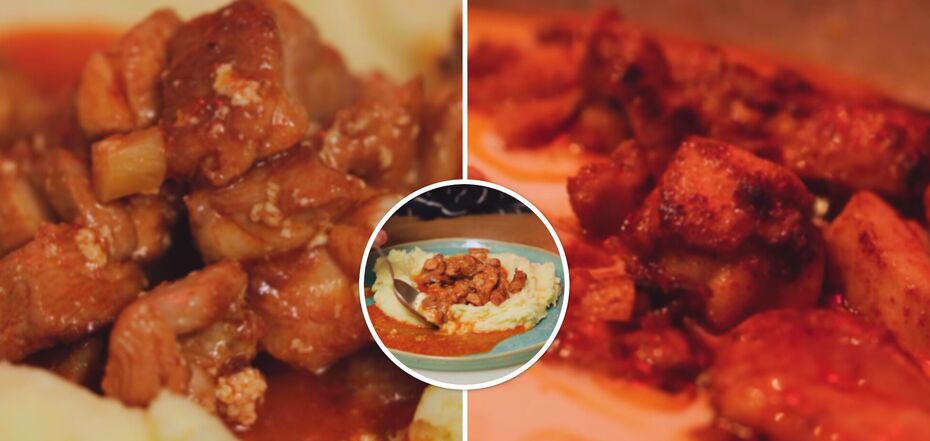 I like to take familiar foods and show that they can be prepared differently. You just have to change your approach a little bit. Here's a chicken fillet with mashed potatoes - it seems so simple and so familiar. But you and I are about to make something wonderful and new out of them.
Take the thigh fillet, which, by the way, is already boneless and washed, so you just need to take it out of the package, cut it into small cubes, salt it and add 1 tsp of ground paprika. Fry the meat on both sides in a frying pan with oil. When the chicken is golden brown, add 3 cloves of chopped garlic and 200 ml of yogurt. Then cook for a few more minutes.
Boil the peeled potatoes (3 pcs.) until tender, mash them, add 100 ml of milk and 50 g of butter. Add salt to taste. It's ready. You have a tender homemade dish for dinner. Enjoy.