Trending:
Cheating increases in hot weather: scientists explained the pattern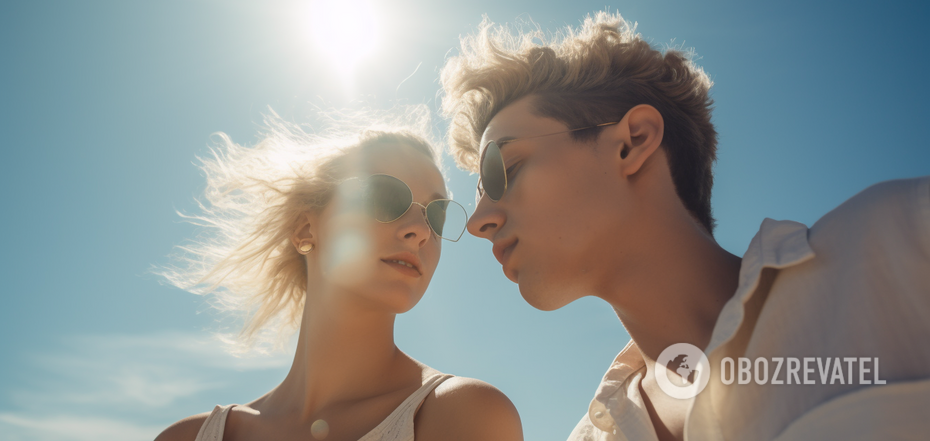 The heat encourages people to be less mindful of rules and commitments to a partner
In summer our mood becomes more romantic and we look for love adventures - it's almost an axiom. They lift our spirits, make us feel better, and leave us with wonderful experiences. But there is a downside to this brilliant medal. Along with the attraction to romance, the amount of cheating in existing couples grows.
According to the Mail Online, among relationship experts, this phenomenon has been dubbed the "cheating wave." Experts suggest that sunny and hot weather makes people more sexually aroused than usual.
This year, for example, when temperatures reached a record 30 degrees in the U.K. on June 10, the number of visits to the site to find a married partner for a date increased by 64 percent. Last year, the situation was similar at the height of the heat wave. At that time there was a 54 percent surge in visits.
The employee of this service Jessica Leoni confirmed that his administration has noticed this pattern for a long time. The higher the temperature, the more actively people are looking for ways to cheat on their partner.
Leoni suggested that extremely high temperatures make people feel more horny and they are willing to break the rules and their promises in order to fulfill that desire.
Several scientific studies also support the website administration's observation. According to their findings, more time spent in the sun can increase a person's libido levels.
Researchers from Tel Aviv University suggest that UV exposure can increase women's levels of sex steroid hormones such as estrogen and progesterone. In men, testosterone levels rise in the same way. This causes both men and women to be much more willing to get intimate during periods of heat.
Another driving factor behind the phenomenon is the desire to spend more time outdoors and socializing during the warm season. A 37-year-old woman who told the publication her story on this topic confessed that in the summer she feels like a different person and more easily accepts the events of her life. According to her, loose summer clothes and alcoholic beverages that can be consumed, for example, on the beach contribute to this. They give a feeling of greater self-confidence and remove restrictions.
In a special survey of the previously mentioned dating search site, 71% of respondents confirmed that hot weather increased their sex drive. Slightly less than 70% admitted that this was part or all of the reason they registered on the site.
According to Daniel Krueger, an evolutionary psychologist at the University of Michigan, hot weather takes us back to our childhoods, when we clearly associated summer with a lack of obligations such as studying and freedom and fun. "This attitude carries over into adulthood as well, leaving us with the feeling that normal rules don't apply during these months. Some people think it means it's okay to cheat when the weather is hot. "They think, 'Oh, it's just a summer fling,' - as if it's normal behavior to put a couple's relationship on pause," the scientist explained. And he added that people behave more socially in the summer, and there's also a serious impact of not wearing a lot of clothes in the heat.
Previously OBOZREVATEL told what not to do in the heat to avoid overheating.
Subscribe to OBOZREVATEL channels in Telegram and Viber to keep up with the latest news.