Trending:
Cheap plants that will live for 50 years without care: which flowers are ideal for the garden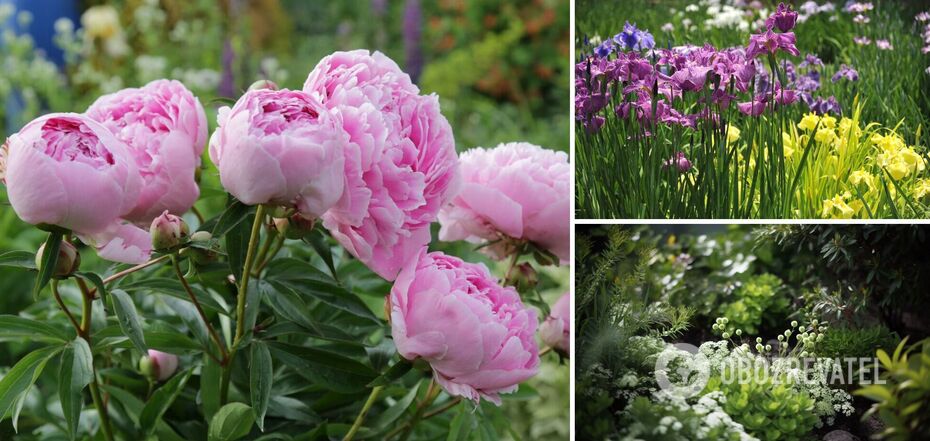 Plants in the garden
Perennials adapt quickly even to soils that are not very fertile. Their root system is much better developed than that of annuals, and they are able to penetrate much deeper into the ground in search of water.
Perennials are usually unpretentious, but the place for planting should be chosen carefully. It is important to fertilize regularly, remove weeds and loosen the soil. The Express has found out which plants can live for up to 50 years even without much care.
Perennials are mainly planted in April, August or September. If planted later, you should take care to protect them from winter frosts.
But not all perennials are the same. Some of them bloom beautifully for several seasons and then slowly fade without proper care. That includes:
pruning of the withered above-ground part at the end of vegetation;
regular weeding;
watering;
removal of discarded inflorescences.
There are also very hardy perennials that require almost no fertilizing.
Blythe Yost, a landscape designer, claims that peonies and irises can easily live for 50 years if not disturbed.
Peonies
Peonies will be a real centerpiece of the garden. There are about 40 species of these flowers and they grow mostly in temperate climate zones. Peonies have a powerful root system and the flowers reach 15-20 cm in diameter. These unpretentious and easy to grow plants are real long-livers.
Irises
Irises like a well-drained soil, neutral or slightly humid in composition. The root system grows strongly and sometimes even comes to the surface. In late fall, irises are advised to sprinkle with earth or peat to protect them from frost. Experienced gardeners say that these flowers do not like organic fertilizers, it is better to use mineral fertilizers in liquid form.
All irises, including re-blooming ones, should be divided every few years to encourage flowering. However, Blythe assures that they will continue to grow even without extra effort.
Meanwhile, other plants such as coreopsis and nepeta have a shorter lifespan, but it can be extended with regular division.
Blythe advises cutting back perennials in the fall, as this will ensure bright and lush blooms next season.
Earlier OBOZREVATEL shared what plants can "take over" the site and "steal" all the nutrients.
Subscribe to OBOZREVATEL channels in Telegram , Viber and Threads to keep up to date.