Trending:
Cheap heavy-duty electric car revealed in photos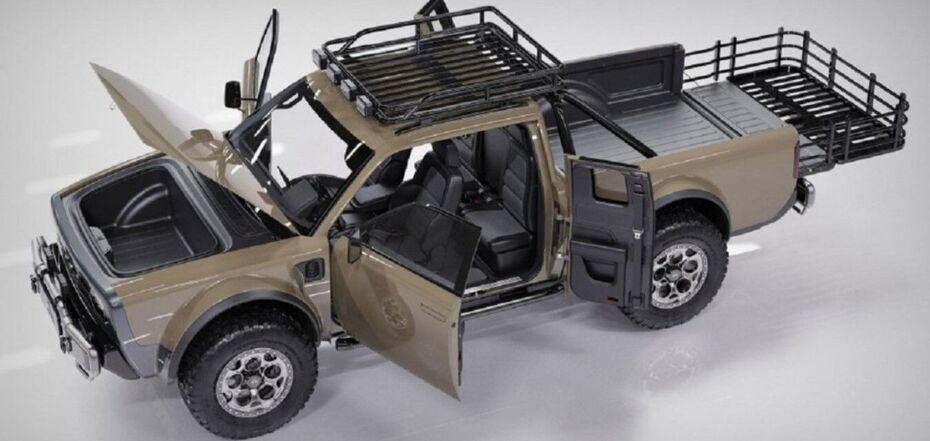 The production will begin in late 2023. Source: Alpha Motor Corporation
The new electric Alpha Wolf SUV is a real budget offer for its segment. The cheap novelty has been declassified with all the details. It was also shown in the photo.
Production of the Alpha Wolf pickup will start at the end of 2023. Buyers will be offered a choice of several modifications and a wide range of accessories. Autoblog reports about it.
The electric car received a simple design in a retro style. It is a collective image of the cars of the 80s of the last century, reinterpreted in a new way. It looks stylish and laconic.
The SUV in the basic version is driven by one electric motor with an output of 284 hp. There are two motors in the top version, with the total output rising to 568 hp. Such a car also has remarkable acceleration dynamics.
There will be two batteries: 65 kW and 85 kWh with a maximum range of up to 443 km. The manufacturer noted that the electric car will perform well in difficult off-road conditions.
The price of the Alpha Wolf is between $36,000 and $46,000. Having such characteristics and capabilities in this price branch, the pickup simply has no competitors.
OBOZREVATEL has alo reported on the cheapest Opel crossover, which has not yet been officially presented. However, the car was caught on camera. The model will get an electric version.