Trending:
Cancer will get a new opportunity at work, Pisces will receive a gift: weekly horoscope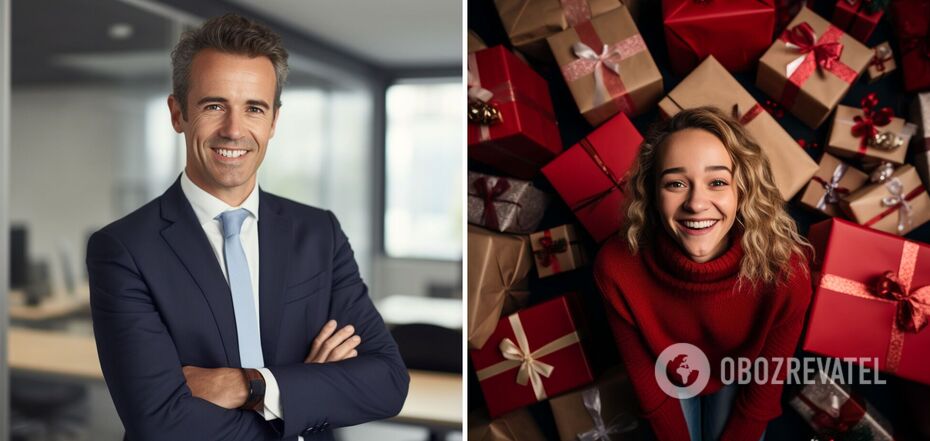 The end of the Scorpio season will reduce the amount of chaos in the lives of all signs
The chaotic and stressful season of Scorpio is coming to an end and it's time to step out of your comfort zone. The universe is calling us to give up something familiar in favor of exciting, mysterious, and full of potential. Useful energy is on its way, so don't be afraid to take a big step forward.
Astrologers told us what to expect from the new week for representatives of all zodiac signs. Read on to find out your forecast.
Aries
You may struggle for power and influence at work. Someone may try to make you take responsibility for something you shouldn't be responsible for. Take advantage of the situation to demonstrate your negotiation skills instead of confronting this person. This will increase your social status. You may also gain more popularity on social media or rave reviews from a customer or client.
Taurus
A period of power struggle and dominance may begin in your relationship. Get ready to hear the word "no" from your partner. If you want to get your relationship back on track, don't be afraid to give up control. Also this week you can find help with questions about your education or your child's education. For example, meet with other concerned parents to discuss a strategy for cooperation with the school.
Gemini
The coming days could bring you information that changes the way you think about stress management, eating habits, or the minimum effective dose of exercise. And this breakthrough can give you real inspiration and a desire to share your discovery with everyone you meet. You can also expect a new impetus in putting your finances in order. You'll be able to get your debts paid off and significantly increase your savings. Put your personal prosperity first.
Cancer
Dive into light romantic adventures - they can turn into something very big and real. Emotionally, you can be very open to displays of tenderness now. Everything that comes afterwards can be extremely important to you. Partnership development is also possible for you in the business sphere. However, be careful about any information and check its sources. Weigh all the details before agreeing to anything.
Leo
There is probably a power struggle in your family and someone close to you is feeling vulnerable because of it. In this case, you will have to intervene and reconcile all parties, be a family diplomat. There may be an emergency at work. You may find yourself working overtime. Don't hesitate to ask for extra compensation or demand to hire someone to help you.
Virgo
Your power of self-expression will be stronger than ever. It's a good time to reach out to influential and authoritative people to achieve your goals or get your point across. You may be thinking about new investments, including atypical ones. But before you make a final decision, don't forget to double-check everything several times.
Libra
You can improve your financial situation. So pay special attention to this area. This week, your family members will need your presence and support. Your help will be needed in the areas of vacation planning, logistics, or simple advice. Lend your family a shoulder to help them out of a difficult situation, and they will never forget it.
Scorpio
You can be the voice of authority now. People turn to you to hear your opinion or seek your wisdom. Speak up, it will benefit both those who listen and you. Also, take a look at your to-do list - this week you can clean it up by prioritizing and getting rid of the unnecessary. You're ready to take a big step towards your goal.
Sagittarius
Find a suitable daily spiritual practice to rejuvenate your soul. This can make a huge difference for you in the future. You may also reach an important milestone in the coming days and feel excited about it. In business, expect rapid development and substantial profits. All of this will give you a surge of confidence that will help you successfully navigate the rest of the year.
Capricorn
You can expect an unexpected gift from one of your influential friends. It could be an opportunity related to your career or your hobbies. Unexpected doors may open for you. To increase your chances, work on your public speaking skills. Your voice will be heard, just let it be heard.
Aquarius
If you can't run the world, at least take charge of your own affairs. You're in great shape now to get the attention of your boss or perhaps even higher ups. Your intuition is on the rise and you may receive an answer from the universe to a question that has been bothering you for a long time. Dive into your inner world and get the clues you need.
Pisces
Your business is going well - you may be expecting guests, some gifts, or planning a trip for yourself. Now is a good time to dedicate it to charity and caring for others. Perhaps you have to attend an important event or you can help collect donations. Put your whole soul into this work and you can experience truly emotional moments that will enrich your life.
Earlier, OBOZ.UA told which three zodiac signs will get rich in the coming years.
Subscribe to OBOZ.UA channels in Telegram and Viber to keep up with the latest events.