Trending:
Can you give flowers to men: rules of etiquette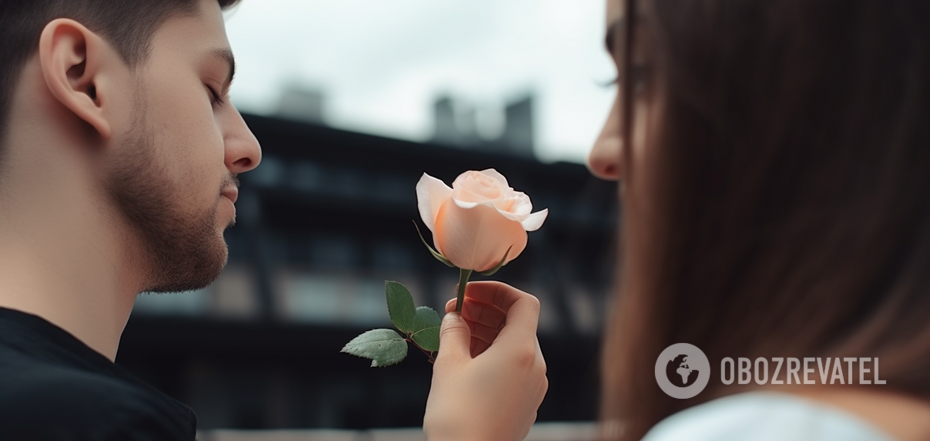 Modern etiquette has somewhat changed the attitude to giving flowers to men
Everyone knows that a bouquet is a wonderful gift for a woman. But with men it is a bit more complicated. Is it appropriate to give a man flowers? What is better to choose? In what situations is better to choose this particular gift?
OBOZREVATEL learned that on this subject say the rules of etiquette. In fact, there is no unambiguous answer here. But still certain rules can be distinguished.
What the classical etiquette says
Traditional rules state that in general it is okay to give bouquets to men, but it is inappropriate for a woman to give flowers. From a conservative point of view, such a gesture may be perceived as courting. But the gift-bouquet is acceptable when it is presented by another man, and the situation is formal - it is the celebration of an anniversary, the presentation of an award, a family or business holiday.
Separately, we should consider situations when bouquets are presented to people of creative professions after a performance or other public event. In this case, flowers can be presented by both men and women. This is quite a traditional way to express your admiration for the skills of a singer, dancer, actor, artist or musician. There are no strict restrictions here.
And how modern rules look at it
In the modern world, the rules of etiquette are shifting towards more liberal. Therefore, great restrictions on the gift of flowers to a man are not imposed. The main rule is to make sure in advance that such a gift will not discourage the man and he will definitely like it. So older men more often will not understand such a gesture, and those who are younger, often favorable to such displays of attention and gladly accept bouquets on some occasion or even without.
A bouquet is especially appropriate if it is sent to a man by his favorite woman. To it you can add some more "masculine" from a traditional point of view gift - a bottle of whiskey, tickets to a sports game, etc.
If you are in doubt about which flowers are better to choose for a bouquet for a man, opt for simple basic shades - white, red (especially darker versions), yellow, green and not too lush shapes. Although you can also choose some exotic variant of unusual shapes, such as strelitzia, anthurium, bamboo or allium.
Earlier OBOZREVATEL told how to the rules of restaurant etiquette to place the devices in the plate during the meal, so that you do not have to call the waiter unnecessarily.
Subscribe to OBOZREVATEL channels in Telegram, Viber and Threads to be aware of the latest events.