Trending:
Business etiquette: avoid these six mistakes during a business lunch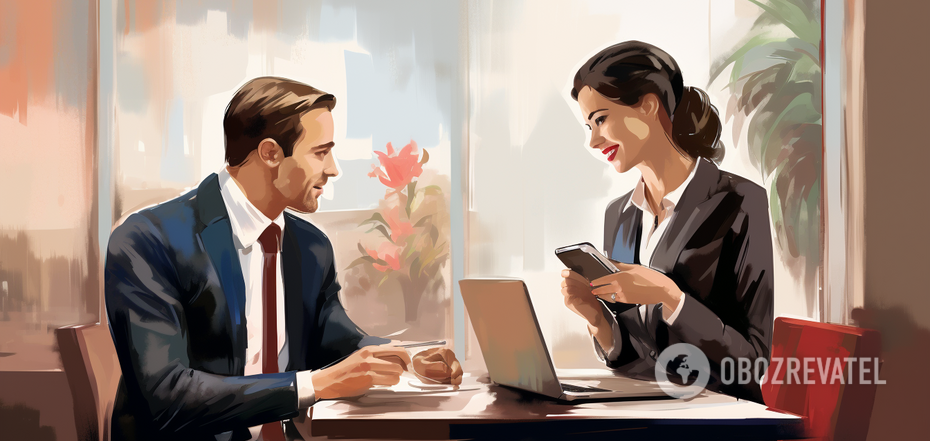 Rules of business etiquette
Knowing the rules of etiquette will help you feel confident in business negotiations and during business lunches. Going to a business meal is not the same as going out to dinner with friends and family. The formal atmosphere forces you to consider important ethical standards.
There are some general rules of dining etiquette that you should keep in mind during office business lunches. NDTV has shared some common mistakes that should never be made during a business meal.
Arrival time
It is not customary to be late for business dinners - this can be a serious problem in the long run. Remember, time is precious for everyone. Don't make people wait for you. If you are the host, make sure to leave a few minutes early so that you can greet your guests when they arrive. If you want to make an impression of a well-mannered person, avoid being late.
The ordering stage
Another mistake people make during a corporate meal is that they order too much food. Remember, you came to talk about business, and food is only part of a business lunch. Etiquette experts advise against ordering burgers, pasta, Indian curry, or other dishes that could lead to a mess. Do not order too expensive food, especially if you are a guest.
Manners at the table
Business dining etiquette should be followed. Always place a napkin on your lap to prevent your clothes from getting dirty while eating. Take small bites of food and avoid talking or making unpleasant noises while chewing. Offer to pass the plate to the person sitting next to you if it is difficult for them to reach.
Alcohol etiquette
Ordering alcohol at formal business meetings is a matter of personal preference. If you do order it, follow the main rule: consume, but do not abuse. If you are the host, ask your guests if they want to drink. If no one else is drinking, it's better for you to stick to soft drinks that evening. Although there are no hard and fast rules, it's best to avoid drinking alcohol at these meals and save it for other occasions.
Rush and food
Cut off small pieces and chew your food properly, rather than just swallowing it. This tip may seem like a small thing, but it can save you from making a bad impression on others. If you have a habit of rushing through your meals, you should slow down a bit during a business lunch. Since this is a formal environment, rushing through your lunch while others are still eating can make you look inattentive and rude.
Staff
You can't be rude to the staff. This is probably the worst thing you can do during business lunches. It will make a negative impression and may even make the client lose interest in discussing business with you. Dismissive attitudes towards people are generally unacceptable, and even more so during corporate lunches. Always treat the service staff with respect.
Earlier, OBOZREVATEL talked about 8 phrases that you should stop using long ago so as not to put yourself and the interlocutor in an awkward position.
Subscribe to OBOZREVATEL's Telegram and Viber channels to keep up with the latest developments.