Trending:
Bright blooms guaranteed: which unpretentious perennial is ideal for the garden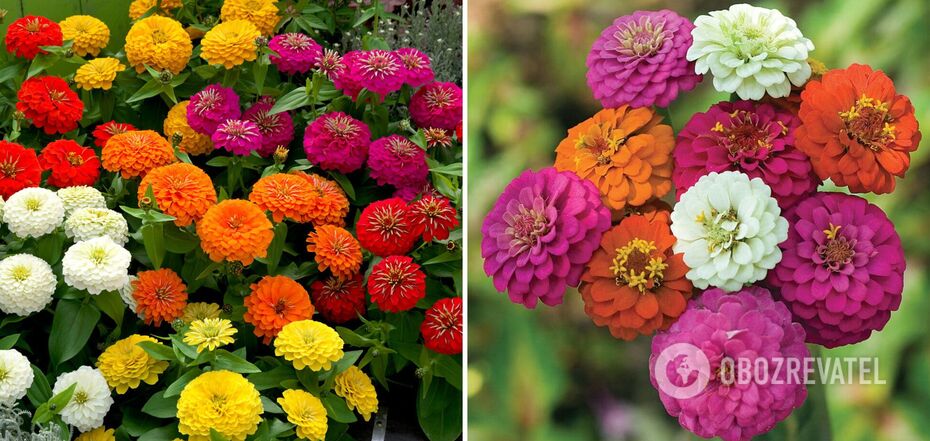 Zinnias
Perennials are usually unpretentious to soil and natural conditions. Once planted in a flowerbed or garden, these flowers will bring you bright blooms every year. Some perennials, such as delphiniums, do not live relatively long, while others like peonies, hostas and astilbes grow perfectly in one place for up to 15 years.
The expert told about the best perennials that guarantee a long and abundant flowering. The details were reported by Express.
Gene Caballero, co-founder of GreenPal, shared a few favorite plants that are easy to grow in the garden. He recommends planting zinnias, which Ukrainians also call maiortsi. The flowers grow quite densely and have a variety of colors. They blossom from mid-June to the first frost. Dwarf varieties can be planted in garden vases or containers, but usually zinnias are sown along beds or flowerbeds.
Zinnias are unpretentious to care for. They will bloom abundantly in sunny beds with well-drained, neutral soil. In general, zinnias are drought-resistant, but in the long absence of precipitation during the summer heat will require watering. Flowers are very resistant to pests and diseases.
Hostas are ideal for those shady places. They are also hardy to unfavorable weather and pests. In the fall, plants need feeding: the bed should be sprinkled with compost and humus. If there is a lack of moisture, the leaves will begin to fade. After a few years, the flowers can greatly expand, so the bush can be divided, separating young cuttings.
By the way, velvets will be excellent flowers for the bed. They love the sun and are not fastidious to the soil. These plants will also drive away flies and mosquitoes, because they have a special substance that is used as the main component of many chemical repellents. Velvet blooms from June to October.
You can also plant irises, they will grow in drained neutral or acidic soil. Read more about irises here.
Earlier OBOZREVATEL shared what plants can "take over" the site and take all the nutrients to themselves.
Subscribe to OBOZREVATEL channels in Telegram, Viber and Threads to be aware of the latest events.