Trending:
Blossom almost under the snow: a perennial that will become a decoration of the fall garden has been named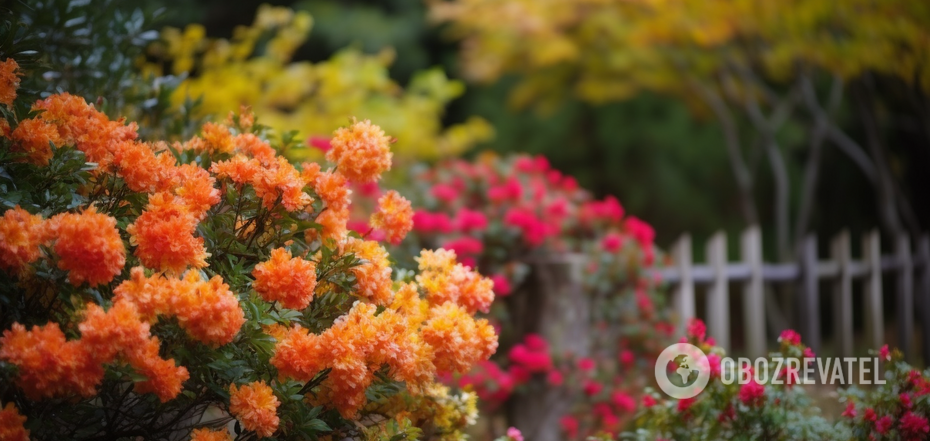 Chrysanthemums bloom right up to the first frost and do not need complicated care.
When nature gradually begins to fall asleep in the fall, we miss summer flowers. To bring back the memory of summer can one perennial plant, which will feel good in the flowerbed and bloom until the first snow.
As OBOZREVATEL found out, experienced gardeners recommend decorating gardens and parks with chrysanthemums. The flowering period of the plant lasts from July to late November. At the same time, it is unpretentious to weather conditions, feels well even in five-degree frost, flowers do not fade even under the first snow, and the bush is able to overwinter without covering. That is, chrysanthemum is an ideal choice for an autumn garden.
The advantages of the plant also include a wide variety of shades and shapes of flowers. You can choose a larger or smaller variety of white, pink, yellow, purple or various shades of red.
In order not to make a mistake with the choice of plant, it is better to buy a chrysanthemum for planting in a proven nursery. It is important to remember that bushes grown in pots are unlikely to take root in the open ground.
A place for a bush of chrysanthemum should be chosen where the plant will get as much sun as possible. At the same time, on a site with groundwater close to the surface, the flower will not take root - excessive moisture is not suitable for it.
Chrysanthemums like soil that is permeable to air and water, such as loam. Therefore, it is better to mix heavy soil with sand. Sand (river sand) is also poured to the bottom of the pit, in which the flower is planted. It will perform the role of drainage. The bush itself is lowered into the pit together with a lump of earth in which it grew. After planting, the plant will be good to mulch with needles.
Planting chrysanthemum bushes is best at the end of spring. Plants planted in the fall may not survive the winter well.
Earlier OBOZREVATEL told about evergreen plants, which are best suited for garden fence.
Subscribe to OBOZREVATEL channels in Telegram, Viber and Threads to keep up to date.