Trending:
Blooming in fall: what to do with roses in September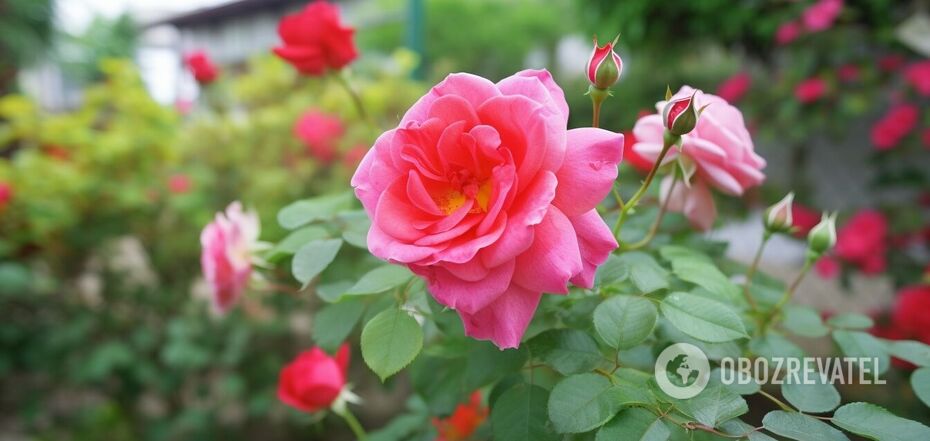 Roses
Roses are beautiful flowers that grace our garden all summer long. Most bushes start blooming in June and can again produce new buds in August. The flowers need to be cared for regularly, because the timely removal of dead heads guarantees the appearance of new blooms.
If the owners provide the plant with proper care, will be able to enjoy their blooms and in the fall. OBOZREVATEL found effective tips that will help to cope with this.
In the early fall, you should not cut rose bushes, because they can still form new buds. It is important to carefully snip the petals on the flower, which have already wilted and remove all diseased leaves. This is necessary so that the plant does not direct its strength and nutrients to damaged leaves that can no longer be repaired.
In September, it is necessary to fertilize. For this you will need 50-100 grams of ash (a mixture of unburned coal and ashes) and over-prepared manure (this is a highly decomposed manure, i.e. a homogeneous mass, where you can no longer distinguish neither straw nor sawdust). Ash should be brought under the bush, and compost can be brought directly into the soil near the rose - 300 grams of organic matter per bush.
If branches and leaves have been affected by disease or spoiled by pests, then they must necessarily be removed. But do not use it for compost, it is better to burn it, because it can only harm the plant.
Such care is recommended after flowering at the end of August or in September. This will help the plant to enrich itself with nutrients and form a new bloom.
Earlier OBOZREVATEL told, what plants can not be cut in the summer, so as not to damage them.
Subscribe to OBOZREVATELchannels in Telegram and Viber to keep up to date.