Trending:
Billionaire sends remains of ancient human ancestors into space, startling archaeologists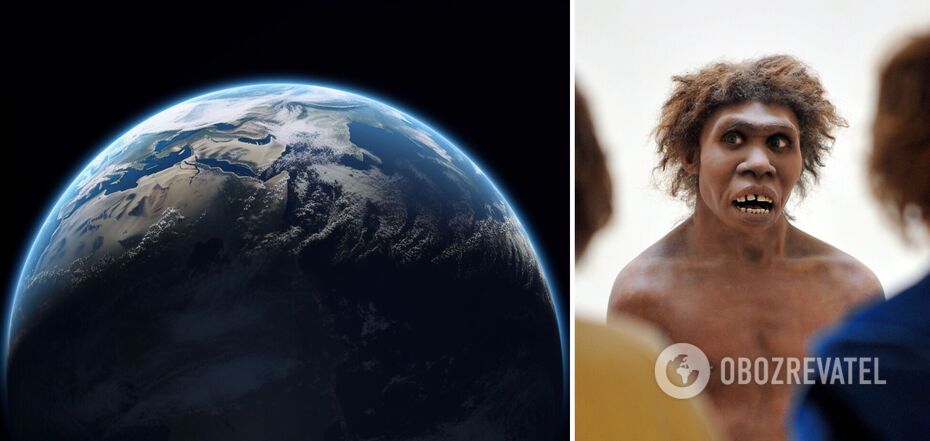 Traveling to the upper atmosphere would have been completely incomprehensible to ancient people. Source: OBOZREVATEL/Getty
A South African-born billionaire Timothy Nash took fragmentary remains of human relatives (the Australopithecines sediba and Homo naledi) on a trip to the edge of space, which were kept in his pocket in a cigar-shaped container during the flight. It is claimed that this was done to popularize science and to honor the contribution of ancient people to the development of mankind, but archaeologists say they are horrified by this fact.
This was reported by LiveScience. Nash's flight took place on September 8 when the Virgin Galactic plane took off from Spaceport America in New Mexico.
As noted, Nash himself is not the owner of the fossils. He received them thanks to Lee Berger, a researcher at the National Geographic Society and director of the Centre for Exploration of the Deep Human Journey at the University of the Witwatersrand in South Africa, who played an important role in the discovery of both species of ancient people.
Berger, commenting on Nash's decision, said that "the journey of these fossils into space represents humanity's gratitude for the contribution of all human ancestors and our ancient relatives" to evolution.
At the same time, other scientists are concerned and appalled by such negligence towards important historical remains. In particular, they appeal to the fact that such a trip to the upper atmosphere would have been completely incomprehensible to ancient people.
For example, biological anthropologist Alessio Veneziano outlined the main problems with such a decision on X (formerly known as Twitter). According to him, there is no scientific justification for taking the remains of ancient people to the edge of space. In addition, such actions raise ethical issues related to respect for the remains of human ancestors.
He is also concerned about Berger's access to the fossils, which few researchers have. He also accuses the scientist of "distorting the practice of paleoanthropology."
According to the newspaper, Berger's request for permission, which was eventually approved by the South African Heritage Resources Agency (SAHRA), stated that the purpose of the trip was to popularize science and global recognition of human origins research in South Africa. In other words, the scientist himself did not even pretend that such an action had any scientific purpose.
For his part, Justin Walsh, a professor of art and archaeology at Chapman University in the United States, noted that space archaeologists are certainly interested in studying the effects of the space environment on objects in space, adding "I don't think we would use a piece of heritage from Earth as a test sample to see what happens to it."
"I am appalled that they have been granted permission," wrote Sonya Zakrzewska, a bioarchaeologist at the University of Southampton in the UK.
She emphasized that such actions are the best example of unethical approaches, they are not science.
Walsh also added that fossilized bones are not just scientific specimens but the remains of our common ancestors, which should be treated with respect. He suggested that to obtain permission to send them into space, the fossils were categorized as paleontological rather than human remains, bypassing ethical and legal issues.
It is worth noting that very few fossilized hominin casts other than Homo naledi are available for study and public viewing, often due to a lack of financial and material resources in the countries where they were found.
The fossils were brought aboard Virgin Galactic by Nash, whose father John made his fortune in aviation. Nash was one of the first people to buy a ticket for the second commercial flight of Richard Branson's Virgin Galactic spaceplane. Nash has also been friends with Lee Berger for more than a decade and owns most of the so-called "Cradle of Humankind", including the land where A. sediba was discovered, which he hopes to develop into a "paleo-tourism" industry.
Earlier OBOZREVATEL reported that a skull of a previously unknown human species was found in China.
Subscribe to OBOZREVATEL on Telegram and Viber to keep up with the latest news.