Trending:
Betelgeuse is likely to explode, and very soon: calculation error found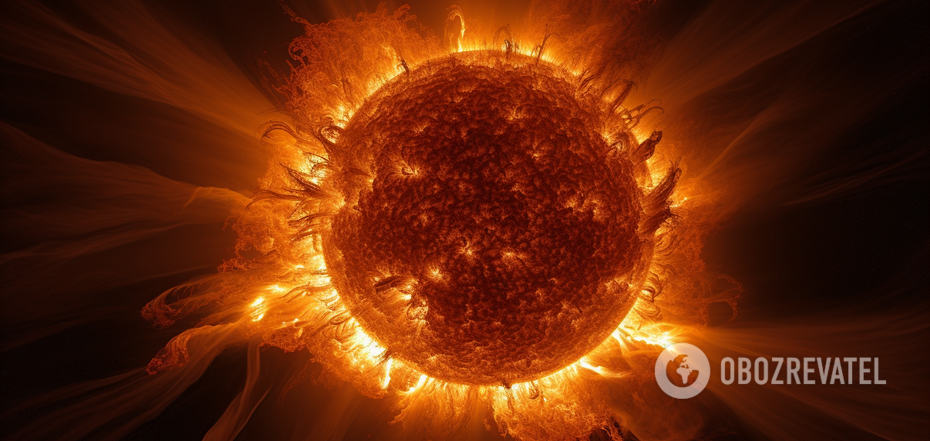 Betelgeuse may be in its final stage before becoming a supernova
Scientists who have reassured everyone by stating that Betelgeuse, despite its strange behaviour, will not explode in the near future have probably made a fatal mistake in estimating its true size. The realities may be that the star will go supernova in the coming decades.
At least that is the assumption made by Hideyuki Saio, an astronomer at Tohoku University, and his colleagues in an unpublished study reported by Inverse. Earth's neighbouring star has been behaving erratically, becoming dimmer or brighter.
According to preliminary predictions, which have already written by OBOZREVATEL, Betelgeuse definitely become a supernova, but it will happen at least not in our lifetime, or even a few thousand years.
Astrophysicists believe that Betelgeuse is in the phase of becoming a supernova - when the star burns up all its inner fuel and collapses into itself as a result of its own gravitational force - but is far from the last phase before a powerful explosion.
However, Saio thinks a mistake has been made here and that the star is actually about to finish burning carbon and only needs a few decades to burn both oxygen and silicon next. The Japanese astronomer sees signs of this in the way the star pulsates frequently, changing brightness.
Scientists note that the cosmic pulsation of Betelgeuse now lasts 420 days, a period during which the entire interior of the star simultaneously expands and contracts (the so-called radial pulsation). Two other, shorter cycles when the star becomes brighter and dimmer are known as overtone modes, in which different layers of the star simultaneously pulsate in opposite cycles.
Astronomers also know that a much longer cycle of Betelgeuse's brightness and dimming exists, lasting about 2200 days. But they think this long cycle is not part of the radial pulsation but is caused by dust around it, for example. Such a phenomenon is quite common among red giants and supergiants to which Betelgeuse belongs.
However, Saio and his colleagues believe that the 2200 day cycle is indeed the main radial pulsation period of Betelgeuse. It is from the fact that the star has such a long pulsation period that they suggest its radius must be much larger than most astronomers believe.
The authors of the new study suggest that Betelgeuse is not 600 to 1,000 times larger than our Sun, as thought, but 1,300 to 1,400 times larger.
Computer modelling carried out during the study found that a star 'with such a large radius must be at a late stage of burning carbon'.
If Saio and his colleagues are right, Betelgeuse could explode within the next few decades.
OBOZREVATEL also previously covered what happens when our Milky Way galaxy crashes into Andromeda.
Subscribe to OBOZREVATEL's Telegram and Viber channels to keep up with the latest developments.