Trending:
Bathroom faucets will stay clean three times longer: miracle cure has been discovered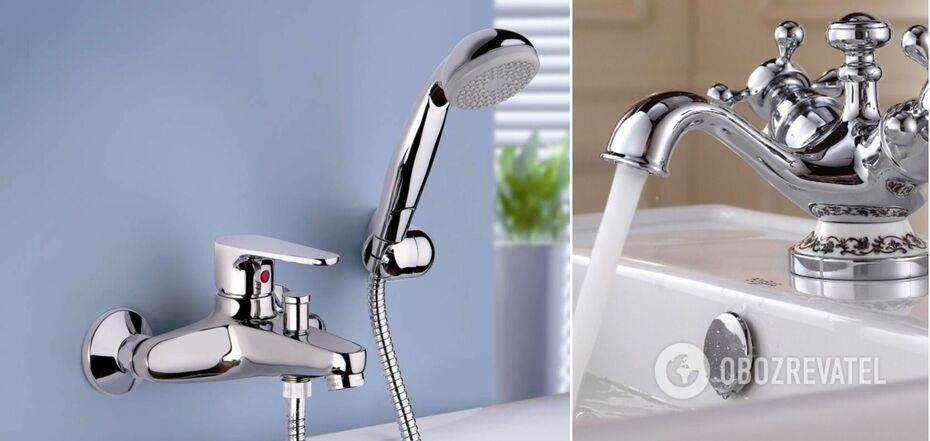 Lifehack for cleaning bathroom faucets
Bathroom faucets get dirty quickly due to water, soap, shower gels, cosmetics, toothpaste. Store-bought products, although they can handle the dirt, do not clean faucets to a shine.
However, there is a simple and inexpensive trick that will keep your faucets looking clean and shiny. The publication Sante plus has shared a lifehack.
How to quickly clean the faucet in the bathroom
There is an effective way to solve this problem. Thanks to petroleum jelly, you can clean faucets twice as fast as with conventional products. In addition, the surface will remain clean much longer.
First, you should wipe the faucet to get rid of dust. A dry cloth or towel will do. It is important that the surface is completely dry. Thoroughly lubricate the faucet with petroleum jelly, and then wipe the surface with toilet paper or a paper towel. Afterward, rinse the faucet with clean water.
The greasy base of the petroleum jelly will repel the water. It will run off freely without leaving a residue.
How to remove lime scale
Surface cleaning is not enough to get rid of lime scale and other accumulated residue. In this case, lemon will help. Lemon juice will remove the white scale. In addition, it has degreasing, disinfecting properties and will quickly get rid of unpleasant odor.
Squeeze the juice of several lemons into a container. Soak a washcloth or sponge in it and start cleaning the shower walls. You can also dilute the juice slightly with water.
After cleaning, rinse off the residue thoroughly with cool water.
Earlier OBOZREVATEL told how to clean the bathroom in 5 minutes.
Subscribe to OBOZREVATEL channels in Telegram and Viber to be aware of the latest events.