Trending:
Based on the personal story of Yanina Sokolova: the film "I, Nina" will be released in theaters in the fall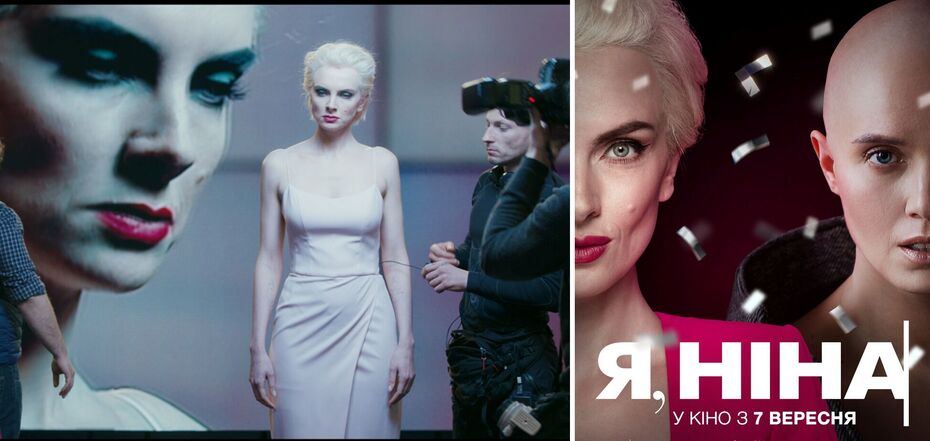 The movie ''I, Nina'' will be released in theaters on September 7
On September 7, the film "I, Nina" by Marysia Nikityuk will be released on the big screens of Ukrainian cinemas. The picture is based on the personal story of TV presenter and journalist Yanina Sokolova, the author of the idea of the movie, the prototype of the main character, as well as one of the producers.
The main heroine of the picture is Nina Sokol, a beautiful and successful TV presenter. Her life has everything you can dream of: love, career, fans. In the blink of an eye, all this is destroyed by the news of illness. It is this obstacle that will make her realize who she really is, and what is most important in life.
The official poster for the movie has been unveiled:
The film was directed by Marysia Nikityuk, known for her previous film "When Trees Fall", which became a participant of the Berlinale, and the best debut of 2018 according to the National Film Critics Award "Kinokolo".
The movie starred:
psychologist, blogger and actress Kseniya Khizhnyak;
actor Oleksiy Tytenko ("Myrnyi-21", "I Work at a Cemetery");
actor Maksym Panchenko ("Red");
actor Ihor Koltovsky ("Bad Roads," "There Will Be People," "Red").
The film had its world premiere at the Tallinn Black Nights Film Festival. The movie was also shown at the German Filmfest München.
"I, Nina" became the opening film of the international film festival "Mykolaichuk OPEN", where the Ukrainian premiere of the picture took place. The screening ended with a 10-minute ovation.
Ukrainian publication "Lirum" described the film as "a success for Nikityuk artmainstream experiment, which will definitely be of interest to a wide audience and will cause reflection after the movie". Cineuropa noted the "remarkable professional dedication" of the lead actress.