Trending:
Ban on LGBT propaganda in action: in Russia, a pirated version of Barbie blurred Kens kiss. Video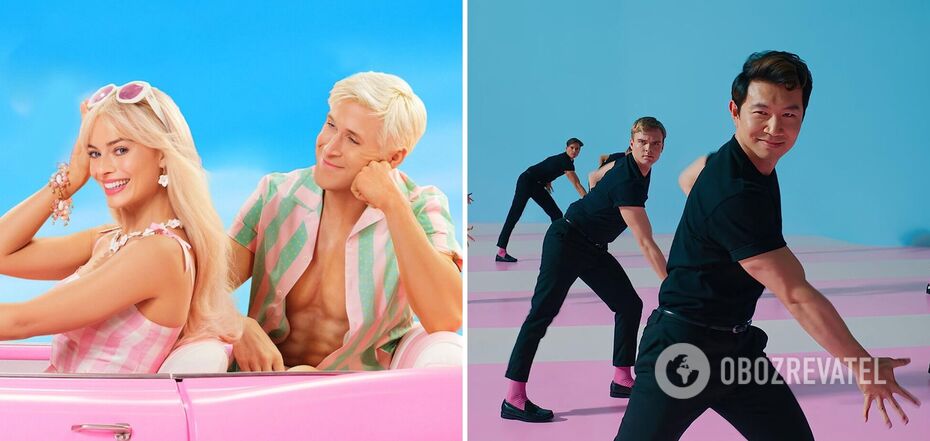 A part of the movie ''Barbie'' where Ken is kissed on the cheek by other Ken's was banned in Russia
Russia banned the screening of the Hollywood films Barbie and Openheimer because they allegedly "do not meet the objectives of preserving and strengthening traditional Russian spiritual values." However, the terrorist country found a shameful way out of the situation and showed pirated versions of the films to the audience in the theater. Interestingly, the Russian pseudo-moralists and fans of the fake family cult have blurred out the "obscene" moments in the films.
For example, in a comedy about an iconic blonde doll, Russians found an episode with "LGBT propaganda," which they apparently considered dangerous and therefore hid from the audience. The video was posted online.
One of the most iconic and favorite moments in the movie Barbie was the musical number of the Kens. Ryan Gosling, who plays the lead role, sang a "sentimental, powerful 80s ballad" called I'm Just Ken. Together with the other Kens, he danced an enchanting flash mob to this song. In the midst of the dance, two characters kissed Gosling on the cheeks. It was this fragment that the Russians found "unacceptable".
Russian viewers who came to watch the illegal copy of the comedy did not see this moment in the Kens dance - it was blurred out.
"Traditional values are saved again!" - ironically joke online users.
We would like to remind you that after two months of discussions and attempts to show "sanctioned" Hollywood movies, the terrorist country decided to "refuse to issue a rental certificate for the films Oppenheimer and Barbie. But the audience was quick to reassure them that they will still be able to enjoy movies from abroad. Russia acquires rights to show films from "friendly" Africa, Brazil and China. Read more in our article.
Earlier, OBOZREVATEL wrote that propagandists spent 200 million rubles (78 million UAH) on the shameful film Witness, which was supposed to mislead the whole world about the genocide of Ukrainians in Bucha and Irpin. However, the efforts of the Kremlin film studio were not appreciated even within the country. The film failed miserably at the box office, not even recouping 4% of the money spent during the first weekend.
Only verified information on our Telegram channel Obozrevatel and Viber. Don't fall for fakes!