Trending:
Bait for crucian carp: three simple but effective mixes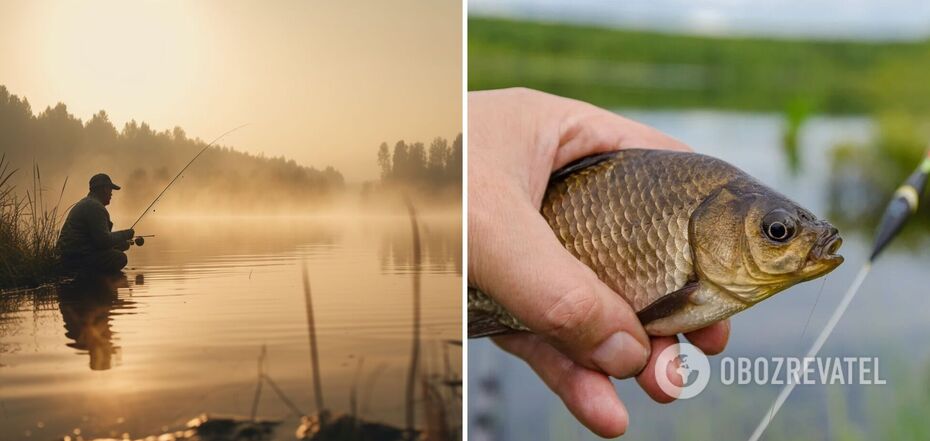 You can make an effective bait for crucian carp yourself - it's not difficult.
Crucian carp is one of the most useful species of river fish for eating. And it is also an element of traditional Ukrainian cuisine, because it is found in the reservoirs of our country in large quantities. This makes it a desired prey for anglers. But what to bait carp before fishing?
Of course, you can buy ready-made bait in the store. But more pleasure will be given, of course, by a handmade treat for the fish. OBOZREVATEL tells about three recipes that will make the crucian carp bite like mad.
Millet with oilcake
To make bait according to this recipe, you will need:
millet - 1 cup;
roasted ground oil cake - 1 cup;
water - 2 cups.
Pour water into a pot, bring it to a boil, pour millet and stir it to distribute it evenly. When the water evaporates and the groats boil, the millet is poured into a bowl for bait and cake is added. The components are mixed well - a treat for the fish is ready. If you are fishing for springs or want the bait to be less sticky, you can add less cake to it.
Pea and millet bait with sunflower seeds and breadcrumbs
This dish is considered a real delicacy by crucian carp, but to prepare it, you will have to try a little harder. To prepare it, you need to take about equal proportions of the following ingredients:
peas;
millet;
uncooked sunflower seeds;
breadcrumbs.
For bait, dry dried breadcrumbs are mixed with sunflower seeds. Next, peas and millet should be prepared. The peas are poured with water and put on the fire. Once the water boils, they are boiled for about 15 minutes, and then the millet is added. The mixture is allowed to simmer on a low heat for another 10 minutes, removed, strained from the water and mixed with the base.
Pea and millet bait with semolina
Another recipe based on a mixture of peas and millet, which carp like so much. To prepare this bait, you need to take two parts of half peas and one part of millet. The peas are thrown into boiling water and boiled until tender. When it is almost cooked, millet is added to the pot and keep it on the fire for another 4-5 minutes. After that, the porridge is strained, transferred to a bait bowl and mixed with semolina to the desired consistency.
OBOZREVATEL previously told how to catch crucian carp to get the biggest catch.
Subscribe to the channels of OBOZREVATEL in Telegram and Viber to keep up with the latest events.